26th Annual 'Corvettes @ The Pier' May 25
Registration is NOW CLOSED!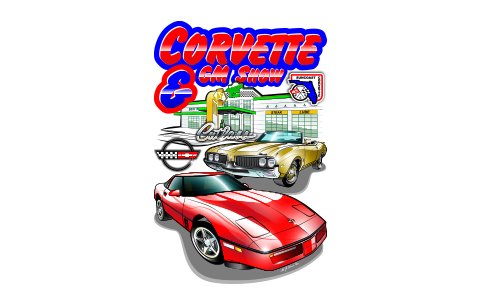 See this year's design in greater detail.
Registration for this year's 26th Annual "Corvettes @ The Pier" Show is NOW CLOSED! We encourage you to please register quickly, since we are already receiving Registrations in the mail. For more information, contact Bob Bryce at 727-686-2131 or Georgia Greene at 727-560-6918.
Download the 26th Annual Corvettes @ The Pier Show Flyer/Registration Form.
All vendors please download our Vendor Registration Form, in Adobe Acrobat PDF Format.
There's no doubt The Pier's general location and its near-by North Straub Park offers us one of the most amazing locations to show off your 'Vette.
This event was designed to provide equal opportunity for enjoyment by all participants. If you would like to request any particular aids or services pursuant to disability laws, please contact the Event Planner Bob Bryce at 727-686-2131 or the City of St. Petersburg Community Affairs Division at 727-893-7345 or 727-892-5259 TDD/TTY.
We look forward to seeing you May 25!