5 Facts That You Might Not Know About The Corvette
By Josh Boyd on September 17, 2020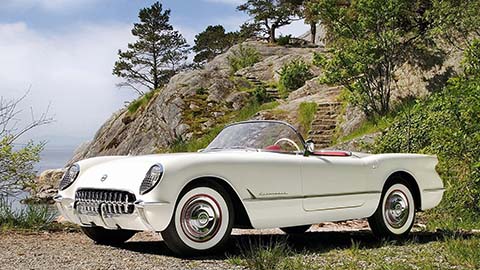 The Corvette's 60-plus years of production has been quite storied, to say the least. From nearly being written off only two years after its release, to taking on a mid-engine form after spending 7 generations in its previous format, the story of the Corvette is full of as many twists and turns as a thriller novel. Why many details pertaining to such are rather well known, several interesting, yet lesser-known facts fall largely within the shadows of obscurity.
The following are 5 facts about the Corvette that you might not have known.
Project Opel
While many are aware of details surrounding the Corvette's humble beginnings in 1953, far fewer are aware that the iconic American sports car was originally referred to as "Project Opel" during its early development. This moniker is said to have been gleaned from GM's German division of the same name. During this time period, the earliest Corvette prototype also carried the EX-122 pre-production designation.
A Name That Became Legendary
The Corvette was actually given its name by Myron Scott, Chevrolet's Chief Photographer during the 1950s. His idea originated from a name first used by the French Navy in the 1670s to describe compact, fast-moving warships. This was a term that would later be revived during WWII. Ironically, naming the Corvette would not go on to be Myron Scott's only claim to fame, as he also pioneered the All-American Soap Box Derby race series that still thrives to this day.
American Flag Emblem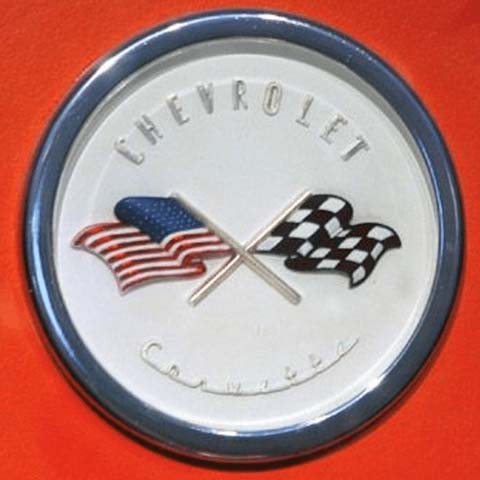 The emblem and horn button on the original Autorama Corvette featured an American flag and checkered flag, crossed with one another. However, it was quickly discovered that it is illegal to utilize the American flag within any product trademark. The American flag was subsequently removed from the Corvette's emblem prior to the New York Motorama show.
Split Window, Split Decision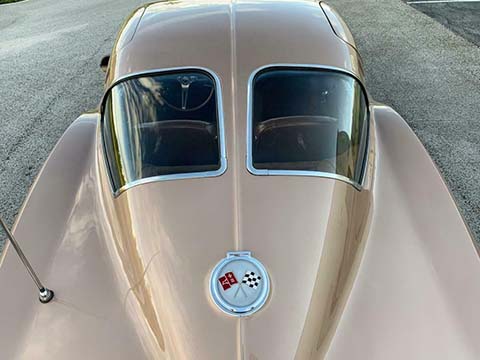 Throughout the years, numerous disagreements have arisen between members of the Corvette design team, relating to differences in opinion of subsequent developmental efforts. However, few are as legendary as that of Arkus-Duntov and Bill Mitchell's spat over the 1963 Corvette's split rear window design. Mitchell felt that the split window was of elegant nature, and offered heightened aesthetic appeal. Duntov, on the other hand, felt that the design impaired a driver's rearward view. While Mitchell won the battle, Duntov won the war, as the split window design disappeared after the 1963 production year, never to be seen again.
Baseball, Hot Dogs, Apple Pie, and Chevrolet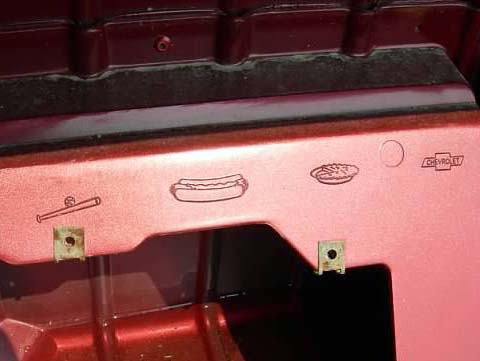 During the 1970s, American automotive manufacturers raced to differentiate their domestic offerings from those of foreign competitors. As such, Chevrolet mounted their now infamously patriotic "Baseball, Hot Dogs, Apple Pie, and Chevrolet" marketing campaign.
While this campaign was immensely popular, few consumers expected to see stamped renderings of the slogan's subject matter make an appearance in their C4 Corvettes. Nonetheless, small depictions of a baseball bat, hot dog, apple pie, and Chevrolet bow tie can be found beneath carpeting of all 1990-1996 C4 convertibles, directly behind the passenger seat.