Here's Why the 1992 Chevrolet Corvette ZR1 will be Worth a Fortune
The 1992 Chevrolet Corvette ZR1 is one of the rarest high-performance C4s around, and here's why it's bound to skyrocket in value.
By Santiago Reibakas on December 15, 2022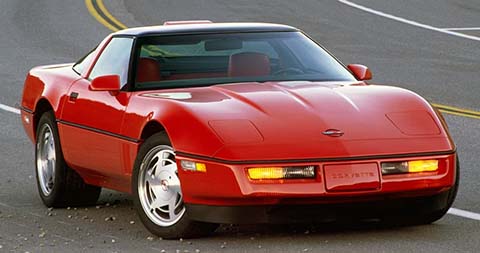 The Chevy Corvette is arguably America's most iconic sports car, capable of offering a level of styling and track-oriented performance that strays from the appeal of muscle-like alternatives such as the Ford Mustang or even Chevy's own Camaro. In the middle of the Vette's history sits the C4, the model's fourth-generation variant characterized by revolutionary styling and top-notch performance.
During the Corvette C4's production run from 1984 to 1996, the highly desirable ZR1 emerged halfway through in 1990, bringing forth a caliber of performance that was only comparable to the far more expensive likes of the Ferrari F40, Porsche 959, and the Ferrari Testarossa.
Today, 30 years after the production of the original 1990-1992 Chevy Corvette C4 ZR1, the special model continues to steadily grow in desirability and value, and it's only a matter of time before used examples become even more expensive. Here's why the 1992 Chevy Corvette will soon be worth a fortune.
The 1992 C4 Corvette ZR1's Engine Was One Of The Best V8s In The World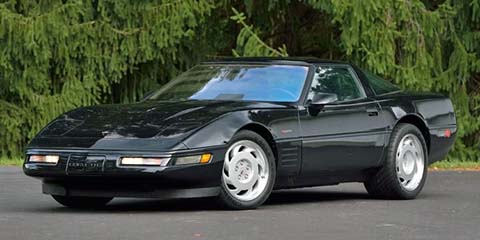 The base-level C4 LT1 Corvette from 1984 originally carried over its predecessor's engine, a 5.7-liter L83 V8 capable of producing 205 hp and 290 pound-feet of torque. Then in 1985, Chevy replaced the mill with a new 5.7-liter L98 V8 that made an increased output of 230 hp and 330 pound-feet of torque, numbers which would increase through numerous improvements until reaching a 245 hp and 345 pound-foot pinnacle in 1991. While the base-level 'Vette was reasonably powerful in its own right after the first set of improvements, it was nothing compared to the 1990-1992 ZR1 that came afterward.
In 1986, General Motors acquired UK-based performance car manufacturer, Lotus, and the Corvette engineers reached out to their new allies to create a new engine capable of turning the upcoming Corvette ZR1 into one of the world's fastest cars. The result was essentially a revised L98 but with dual-overhead camshafts and 32 total valves, as well as a new air management system that improved efficiency and economy by shutting half of the mill's intake runners and fuel injectors when it was at half-throttle. The new engine - called the LT5, still maintained the same 5.7-liter displacement as the L98, but with a widely improved output of 375 horsepower and 370 pound-feet of torque.
The ZR1, nicknamed the King of the Hill, engaged its new engine through a ZF six-speed manual transmission with a longer input shaft than the regular LT1, and the RWD performer could accelerate from 0-60 mph in just 4.5 seconds while on its way to a blistering top speed of 175 mph. This combination made the 1990-1992 Corvette ZR1 one of the fastest vehicles in the entire world upon release, and that's no small feat.
The 1992 C4 Corvette ZR1 Handles Like European Rivals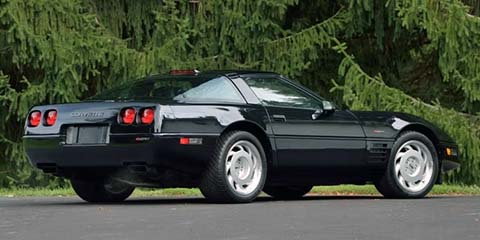 GM's intent with the 1990-1992 Chevrolet Corvette ZR1 wasn't just to make it quick, and handling capabilities were also huge focal points during development. It received an FX3 Selective Ride Control suspension system engineered by Bilstein and fine-tuned by Lotus' Formula 1 Division. The system allows drivers to choose between three different driving modes - Touring, Sport, and Performance, with six damping modes for each selected setting.
The overall setup consists of front forged aluminum control arms with a transverse composite leaf spring and an anti-roll bar, while the multi-link independent rear suspension features the exact same design. Moving onto the 1992 C4 Corvette ZR1's chassis, it makes use of steel and aluminum framing underneath a fiberglass body, translating to a firm setup with a low center of gravity for enhanced grip and handling prowess. Along with well-weighted and responsive steering, the C4 ZR1 became one of the best driver's cars at the time, able to tear up a track along with the best of them.
The 1992 Chevrolet C4 Corvette ZR1 Is Rare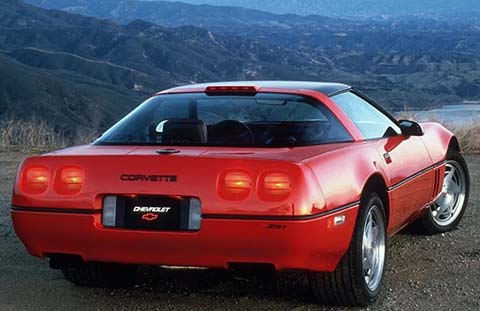 Back in 1992 - the third year of the C4 Corvette ZR1's production, Chevy deliberately produced only 502 total units, a significant reduction from 1991's total of 2,044. That makes finding a well-kept '92 model more difficult than you might imagine, but they're still accessible and quite a bargain when you consider the model's history and specs.
As of now, you can get your hands on a high-mileage 1992 Chevy Corvette ZR1(more than 60,000 miles) for about $35,000, while pristine versions with fresh mileage counts can go for up to $100,000. Those prices aren't exactly cheap, but they've been on a steady rise for the last few years, and will only continue to grow as the rarity and desirability of the 1992 C4 Corvette ZR1 increases.
Source: Hemmings