GM Spent Basically Nothing to Develop the C7 Corvette
Development of the C7 Corvette cost around $270 million. For comparison, the Cruze cost GM nearly $900 million.
By Lawrence Hodge on February 6, 2022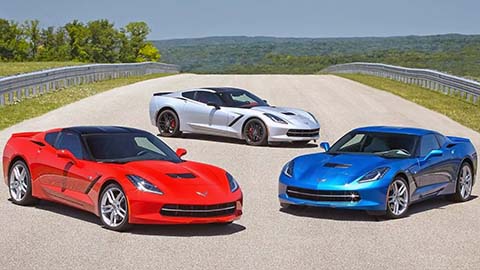 2014 Chevy Corvette C7 Stingray/Image: Chevrolet
You'd think that a world-class sports car would require some serious investment from an automaker. But it turns out, that's not always the case. In fact, the C7 Corvette was developed on the real cheap, as revealed in a recent interview with Bob Lutz on The Detroit News' Car Radio podcast.
There, Lutz broke down the internal and external factors affecting the cost of the C7's development. According to the former auto executive, GM had been developing a mid-engine Corvette since at least 2007 with a design that's "smoother" and more "angular" than the current C8. The plan was to have Cadillac also get a version of this 'Vette, powered by a supercharged Northstar V8, similar to the engine Cadillac used the in XLR-V and STS-V. The whole program was set to cost $900 million.
But the financial realities of the late aughts set in and the Great Recession was taking its toll on the economy. GM, not immune to the effects, was facing bankruptcy, and everything got shelved (a nice way of saying canceled), while the company slashed the development budget of the next Corvette to what Lutz describes as "basically zero."
"And then in the fullness of time when we got refunded, we were able to allocate about $270 million, if memory serves, to doing the C7 [Corvette]." Lutz says this forced the C6 to stay on the market longer than intended. Also, $270 million is pennies in the grand scheme of things. In 2008, GM allocated nearly $900 million to the development of the Chevy Cruze. Typically developing a new transmission or engine would cost more than that $270 million price tag. GM recently announced it's allocating $854 million for a new line of small block V8s.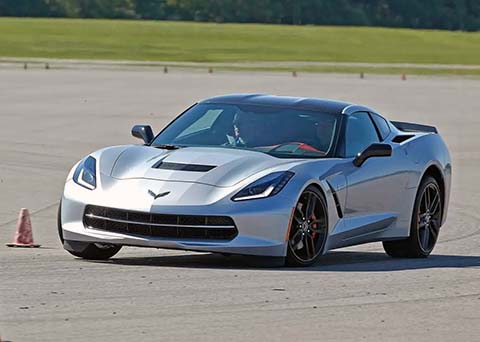 Image: Chevrolet
With such a relatively small development budget, GM engineers had to get creative to save money in various ways. Lutz shared that the C7 was lightly based on the C6, with a longer wheelbase. He essentially called the C7 a "much more capable C6." But going a bit further, the C7 was really a placeholder until the C8 arrived.
If that's the kind of placeholder $270 million gets you, it was a pretty damned good one. Some of us at Jalopnik really like the C7. Our own Travis Okulski gave it an 84 out of 100 on our old review rating scale saying "Put simply, the 2014 Corvette is one of the best sports cars ever born in America." With that being said, maybe GM should consider a few more placeholders in its future.