At $49,900, Is This 116-Mile 1994 Chevy Corvette a Lucky Find?
A rare copper color is only this Chevy time machine's most obvious unique element.
By Rob Emslie on February 13, 2023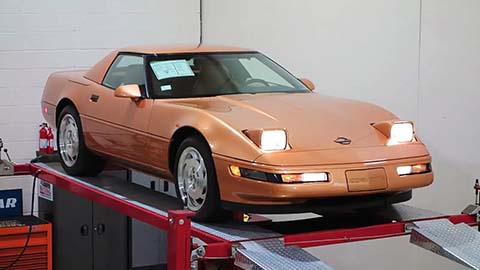 Craigslist
Having apparently spent its life so far resting in a car collector's harem, today's Nice Price or No Dice C4 Corvette has yet to fulfill its potential. Let's see if that lack of use has saddled it with a price that might further squander that potential.
It's long been said that there's "no such thing as a cheap BMW." And yet, that doesn't stop people from buying cheap Bimmers despite the threat of future repairs sinking the initial sunk cost.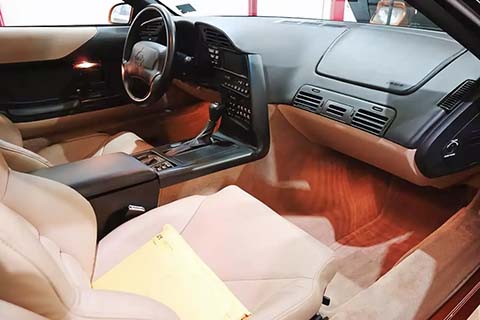 Craigslist
Today's 1994 Chevrolet Corvette convertible is painted in copper, the hue most closely associated with America's one-cent coin. Iconic American car, iconic American coin. As such, it seems totally fitting, even if this could be considered an odd choice in color for a 'Vette.
It's not just the color that makes this C4 interesting. There's also the matter of its mileage. That's 116. Not thousands, just 116. Who would play such a cruel game as buying a car intended for driving and then never driving it?
His name was Bob McDorman and before his passing in 2015, he was one of the world's most avid and active Corvette collectors. McDorman opened his Chevy dealership in Canal Winchester, Ohio, just outside Columbus in 1965. Already enamored with Chevy's sports car beforehand, his goal was to make McDorman Chevrolet a Corvette sales Mecca.
That goal got off to a rocky start as the dealership's small sales as a startup meant that Chevrolet wouldn't allocate any Corvettes for it to sell. Bob ended up buying Corvettes from other dealers at retail just so the Dealership could get its numbers up and earn allocations directly from Chevrolet.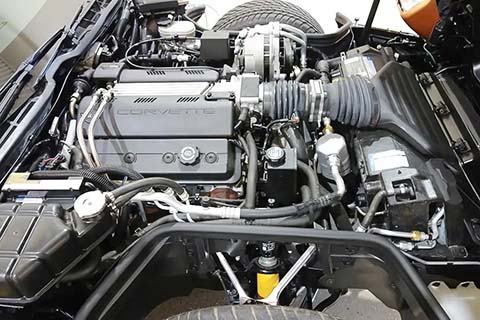 Craigslist
Buying Corvettes would become a passion for McDorman, and later an obsession. He had several car collections over the course of his life, one ballooning to over 200 cars before McDorman decided to sell them off as, in his words, having such an unwieldy collection he couldn't see all the cars, much less drive them. Of course, there was money to be made in those sales. McDorman's passion for Corvettes paid off in a number of other ways too, most notably in 2012 when he was inducted into the Corvette Hall of Fame.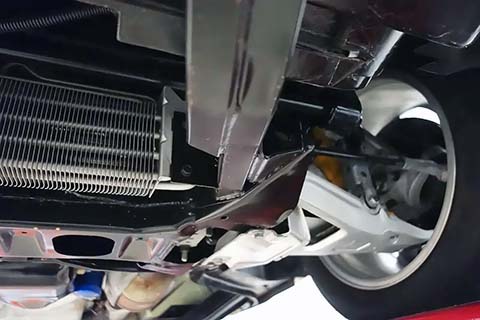 Craigslist
This Copper Metallic over Oyster leather convertible comes with its optional hard top and original Monroney sticker on the windshield. There's basically no information given in the ad, but this being a fairly rare and noteworthy car means there's plenty of info about it out on the Web. I'll bet some of it is even true! According to my research (i.e., Duck, Duck, Go), this is one of only 24 convertibles painted in the copper color. Apparently, the color proved so difficult to panel match that GM brass pulled the plug on it before the model year was out. This one looks well-matched and to be in impeccable shape; inside, outside, and underside. No word is given on the condition of the car's mechanicals—and consider, it hasn't even finished its break-in yet—but things like belts, hoses, and tires are easy updates.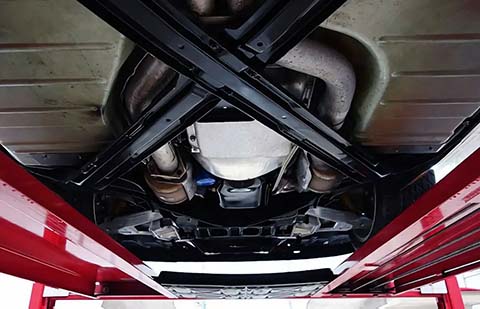 Craigslist
The drivetrain is comprised of a 300-horsepower 5.7-liter LT1 and a four-speed automatic. Everything under the hood looks like the car just rolled into final inspection at Bowling Green. The 'Vette comes with a clean title and again, just 116 miles under its belt. It's not a ZR1, but as far as standard C4 Corvettes go, few likely exist anywhere near this car's condition. And we have Bob to thank for that.
We don't know whom we have to thank for the current $49,900 asking price. Heck, we don't yet know whether or not that's anything for which to be grateful. We're about to find out, though.
What's your take on this uber-low mileage, unique color Corvette and that $49,900 asking price? Does that seem like a deal for a collector car? Or, is the car just not special enough to command so much copper?
You decide!