RUMOR: The C8 Corvette's Great Wall of Buttons is Going Away in 2025
By Keith Cornett on Septemer 11, 2023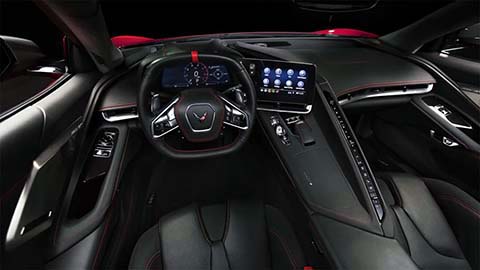 Photo Credit: Chevrolet
During the gathering at Corvettes at Carlisle, we heard second-hand about an interesting conversation that occured in the Chevy Engineers Tent and believe it or not, it was about future products!
Specifically, the conversation was about the C8 Corvette's Great Wall of Buttons that divides the cockpit between the driver and passenger. The discussion as it was relayed to me suggested that engineers had already made the decision to remove what is easily the most polarizing design feature in the C8's interior, and apparently that change is going to come on the 2025 models.
We've heard previously that the Great Wall of Buttons was on the chopping block going back as far as April 2021 as MotorTrend's MT Confidential column first to indicate the wall of buttons was going away, and MotorTrend points to Michael Simcoe, GM's Design Chief as leading the change. We first heard the GWOB would go in 2023, and then again in 2024 as a rumor from GM Authority, but so far the wall of buttons which contain controls for the Corvette's HVAC system has remained.
Most C8 Corvette owners we've talked with actually like the Great Wall of Buttons and most find the combination of controls to be easily manipulated once you've lived with the car for a while. The buttons are ordered in a certain way, and many of them offer a unique tactile feel so that you can easily find and activate the control you are looking for.
And while we've called the Great Wall of Buttons "polarizing" in this article, that description comes mostly from the automotive media and those who don't drive a C8 Corvette every day.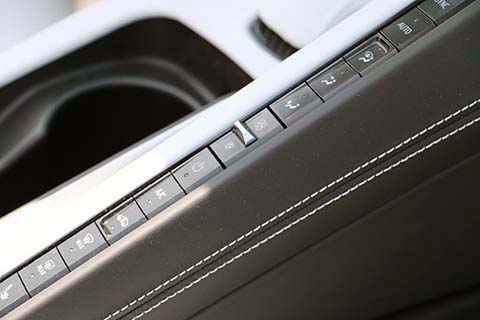 We had this conversation with our friends over at the MidEngineCorvetteForum.com about the Great Wall of Buttons going away. As we were talking about this, John and I put on our interior designer hats in trying to figure out where these buttons may be relocated. It was actually easier than we thought. You can move the passenger's controls over their door console, while the central car controls like windshield and rear window defrosts can be moved to a section of the interior directly under the Stop/Start button.
However, the one thing both of us really wanted to see return to the cockpit was the C7's passenger grab handle, or as owner's call it ... the "Oh Sh*t" handle. We had Peter Chilelli of Fast Pixels do an interior rendering of a redesigned center divider that features a limited set of HVAC controls and a grab handle for the passenger and we think it came out pretty well: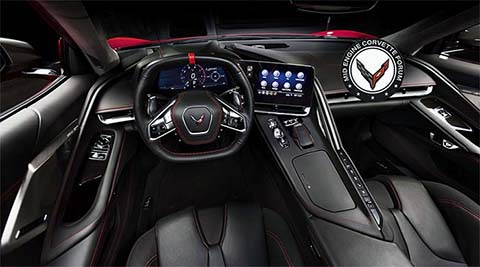 What's your thoughts on the C8 Corvette's Great Wall of Buttons going away? Would like to see a change there or is all this much ado about nothing. GM reads the comments, so let us (and them!) know your thoughts!