DeLorean is Planning a Comeback, Will Build a Corvette-Based Supercar
By Elena Luchian on October 18, 2023
DeLorean is preparing a comeback with a Chevrolet Corvette-based model. The supercar that they are working on will come with a futuristic design, complete with the gullwing doors of the iconic DMC-12, which stared in Back to the Future series.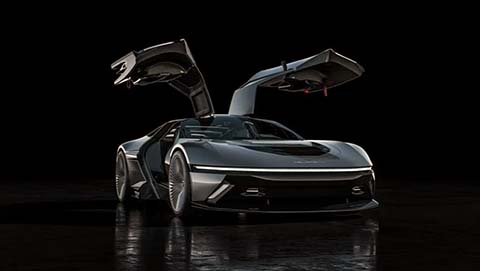 The plan for DeLorean is to take a factory-built C8 Corvette, remove the Chevrolet-made bodywork, and reskin the model with their own panels. The famous doors of the DMC-12 are part of the plan, Kathryn DeLorean, CEO of DNG, which stands for DeLorean Next Gen Motors, revealed in a conversation with Hagerty.
The model that DeLorean is planning to build should be a more affordable alternative to the Corvette, which starts at $69,995, the price of the entry-level Stingray coupe. There is no information whether the upcoming Corvette-based DeLorean will use the Stingray or the Z06 version as a base. If it is the Z06 it will use, with a starting price of $111,795, the upcoming DNG car will be anything but affordable. The DeLorean-branded model will reportedly get aftermarket performance upgrades.
The choice makes perfect sense. John Zachary DeLorean spent 17 years with General Motors and was vice president of the Chevrolet truck production before leaving the automotive conglomerate to found his own car company.
FYI, Kathryn is none other than the daughter of John DeLorean, the founder of the original DeLorean company. "I needed to find a way to build an affordable car for the DeLorean community. They'll be heartbroken forever if I don't give them something," she explained.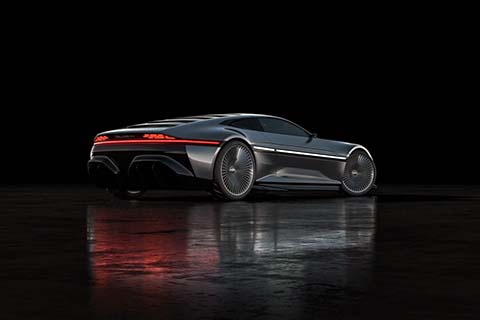 Her company is now planning not one but two DeLoreans. The first in the lineup will be the Model JZD, which was unveiled exactly one year ago. It was expected to hit the market in 2023, but it never made it to production.
The model was designed by Angel Guerra, former Rimac employee, and Allan Portilho. The two of them digitally imagined how the DMC-12 would look if it were teleported to our times.
Only 42 hand-built units will be produced and most likely, they will only be available on the American market. Kathryn says that her father was a big fan of Belgian-born American engineer Zora Arkus Duntov's intention to make the Corvette a mid-engine sports car. The GM head honchos never approved the plans. It took the GM management until 2019 to greenlight a mid-engine Corvette. After founding DeLorean Motor Company, he even tried but failed to buy the engineering for the mid-engine Chevrolet Aerovette from the late 1960s. The concept car was developed by Zora Arkus-Duntsov and his team of engineers.
"Using a Corvette as the foundation for a new DeLorean allows me to finish my dad's story. I'm building him a dream car," Kathryn says.