26th Annual 'Corvettes @ The Pier' May 25
Registration is NOW CLOSED!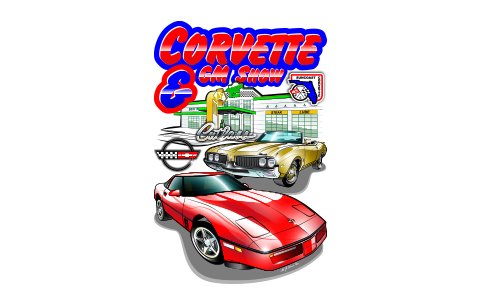 See this year's design in greater detail.
Registration for this year's 26th Annual "Corvettes @ The Pier" Show is NOW CLOSED! We encourage you to please register quickly, since we are already receiving Registrations in the mail. For more information, contact Bob Bryce at 727-686-2131 or Georgia Greene at 727-560-6918.
There's no doubt The Pier's general location and its near-by North Straub Park offers us one of the most amazing locations to show off your 'Vette.
This event was designed to provide equal opportunity for enjoyment by all participants. If you would like to request any particular aids or services pursuant to disability laws, please contact the Event Planner Bob Bryce at 727-686-2131 or the City of St. Petersburg Community Affairs Division at 727-893-7345 or 727-892-5259 TDD/TTY.
We look forward to seeing you May 25!
Welcome to the SCA Website!
The SCA Website includes information about Who We Are, how to Join the SCA, Calendar of Events, Past Events Photos, complete roster of our SCA Members and Member's 'Vettes, comprehensive listing of Our Sponsors and our Members Only section, an informative and personalized experience for each of our SCA Members.
This site is clearly the most convenient way of managing SCA Profiles and updating club news that is pertinent to you and other Corvette enthusiasts who frequent our site.
We hope enjoy your visit to our site!
LATEST CORVETTE NEWS:
Chevrolet dealers that want to sell the C8 need to act fast and follow specific instructions
Corvette C8 camouflage has a Zora-inspired Easter egg
The Mid-Engined 2020 Chevrolet Corvette C8 Is Real, GM Confesses, and It Will Debut July 18
With LT2 production stalled, Chevrolet makes controversial C8 change