Suncoast Corvette Association's
Corvette and GM Show, May 23
Registration is NOW OPEN!
---
ATTENTION: Due to the COVID-19 and current restrictions of under 10 people gathered together, the Coronavirus has been causing many event closures recently. Currently our show is still on at the new location, however, Premium Car Shows has canceled many of their shows during the months of March and April. As May gets closer, we will have a better idea of what is happening, but so far nothing has changed for our show.
---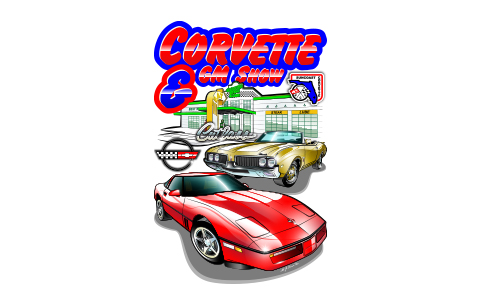 See this year's design in greater detail.
Register for this years show at Premium Productions Car Shows. We encourage you to please register quickly, since time is quickly winding down.
For more information, please contact Bob Bryce at (727) 686-2131 or Georgia Greene at (727) 560-6918.
We look forward to seeing you May 23!
Welcome to the SCA Website!
The SCA Website includes information about Who We Are, how to Join the SCA, Calendar of Events, Past Events Photos, complete roster of our SCA Members and Member's 'Vettes, comprehensive listing of Our Sponsors and our Members Only section, an informative and personalized experience for each of our SCA Members.
This site is clearly the most convenient way of managing SCA Profiles and updating club news that is pertinent to you and other Corvette enthusiasts who frequent our site.
We hope enjoy your visit to our site!
LATEST CORVETTE NEWS:
6 Gripes Holding the Corvette Back from Mid-Engine Greatness
FIA WECMagnussen: Corvette C8.R Was 'Pegged So Far Back'
After Delays, Corvette C8 Roars to Life
First 2020 Corvette Rolls Off the Assembly Line