Registration is CLOSED!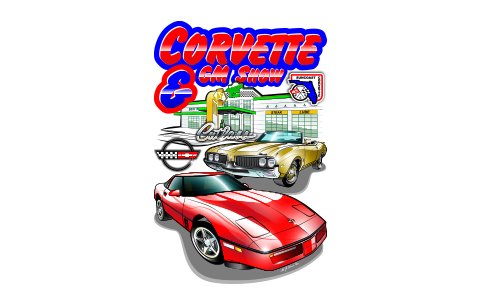 See this year's design in greater detail.
Thank you for your understanding and continued support of our beloved show. We look forward to seeing you all August 25!
For more information, contact Bob Bryce at 727-686-2131 or Georgia Greene at 727-560-6918.
Welcome to the SCA Website!
The SCA Website includes information about Who We Are, how to Join the SCA, Calendar of Events, Past Events Photos, complete roster of our SCA Members and Member's 'Vettes, comprehensive listing of Our Sponsors and our Members Only section, an informative and personalized experience for each of our SCA Members.
This site is clearly the most convenient way of managing SCA Profiles and updating club news that is pertinent to you and other Corvette enthusiasts who frequent our site.
We hope enjoy your visit to our site!
LATEST CORVETTE NEWS:
The Mid-Engine Corvette Has Arrived At The Nürburgring
Spoilers and ducts, and side skirts, oh my!
2019 Chevrolet Corvette ZR1 First Drive: Keep Your Cool?
High Mileage C5 Corvette Donated
The 2019 Chevy Corvette ZR1 Is the Ultimate Corvette - Video