GM Just Told Dealers To Stop Selling Corvettes
By Bernie Woodall on September 13 2014 at 4:28 AM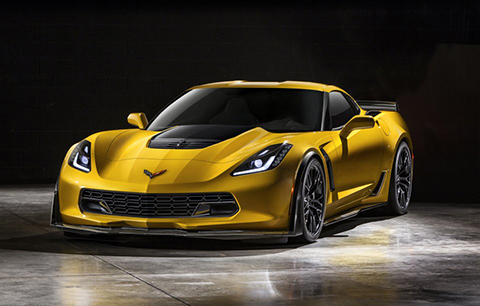 The 2015 Corvette.
DETROIT (Reuters) – Auto dealers were told to stop selling the 2015 Chevrolet Corvette and shipments were delayed from the General Motors plant that makes the hot-selling sports car while the company addresses two issues, GM said Friday.
A public recall of the car wasn't issued, said GM, which didn't say if a recall later would be necessary.
The company didn't say how many cars affected by these issues were sold to consumers.
But a company spokesman said few of the Corvettes already sold to consumers were suspected of having either of the two issues that have temporarily halted shipments and dealer sales.
There is often a lag of several days between the discovery of a problem and a recall triggered through U.S. safety regulators of the National Highway Traffic Safety Administration.
The two issues affecting the critically acclaimed Corvette weren't linked to any reported crashes or injuries, GM spokesman Alan Adler said.
About 800 Corvettes at dealer lots may have been built with only one of the two rear parking-brake cables in place and engaged. This would be repaired by technicians if needed, GM said.
Also, about 2,000 Corvettes would be held at the GM plant in Bowling Green, Kentucky because a suspect part may have been used to attach the air bag to the steering wheel, GM said.
The newest version of the iconic American sports car has received rave reviews from a wide range of publications.
U.S. sales of about 23,500 through August this year are up 235 per cent from a year ago, according to Autodata Corp.
The Wall Street Journal reported the Corvette issues on Thursday.