Vietnam veteran's 1967 Corvette sells for $675,000
By Fox News on May 31, 2017
A 1967 Chevrolet Corvette purchased new by a decorated Vietnam War veteran was sold at the recent Mecum Auctions Indianapolis event for $675,000.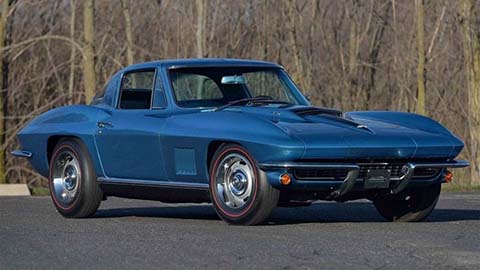 That's more than a 10,000 percent markup over what Keith Richard Litavsky paid when he picked up the Marina Blue coupe from Jack Douglass Chevrolet in Hinsdale, Ill., upon his return home from the front lines.
According to his son, Matt, Litavsky was awarded two Purple Hearts during the war, and was finally released after becoming the only surviving member of his unit in the wake of a fierce firefight and helicopter crash. The Corvette was purchased with money that he'd been putting away specifically for that purpose.
Litavsky took obsessively good care of the Corvette, which today is almost all original, aside from its muffler and battery, and was sold with its full documentation and factory-equipped tires. He never drove it in the rain, and kept a log of every trip that even included the maximum RPM the engine reached.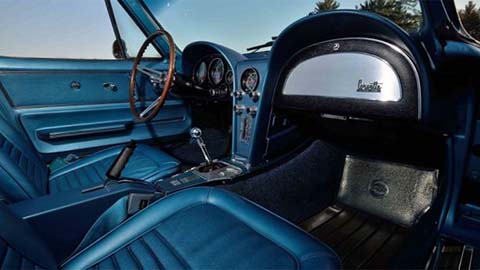 The Corvette now has 8,533 miles on its odometer and 427/435 hp L71 V8 engine. Though never restored and washed only with damp cloths, it remains in excellent shape and has been kept in climate-controlled storage in recent years. The price paid is a testament to its condition, as the Hagerty Price Guide estimates the value of similar cars at $209,000.
It's rarely been driven since Litavsky died in 1993 from cancer that was caused by Agent Orange exposure during the war, according to his son. Just 15 miles in the past 15 years.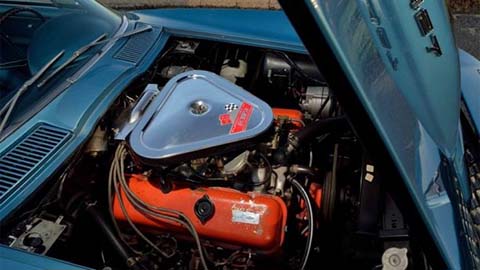 Matt Litavsky didn't say exactly why chose to let the car go now, but told The Indianapolis Star it was "a very long year" making the decision. Fortunately for him, the buyer was a local rare car dealer who doesn't plan to sell it, and told him that he can visit it anytime he wants.