2019 Chevrolet Corvette ZR1 First Drive: Keep Your Cool?
Chevy's most powerful Vette yet is everything fanatics dream of
By Erick Ayapana Words, Jade Nelson Photos, Manufacturer Photos on April 25, 2018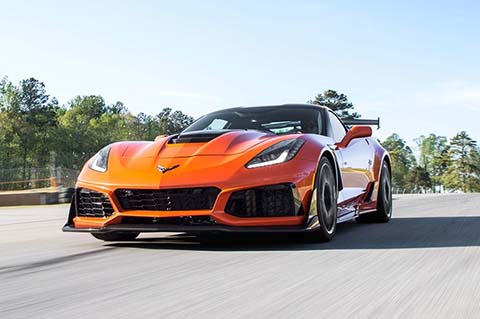 Wisdom, Justice, Moderation. Those three words make up the state motto for Georgia, where General Motors gave us our first crack at the 2019 Chevrolet Corvette ZR1, the most powerful 'Vette ever created by the Bow Tie brand. The Z06 is already bonkers with 650 hp, so we have to wonder: Is there any semblance of wisdom or moderation by bestowing the C7 ZR1 with more than 700 hp? Read the article and see the photos.