The Mid-Engine Corvette Has Arrived At The Nürburgring
By Patrick George on September 3, 2018
It may be Labor Day in the U.S., but the Corvette team is skipping the holiday to test a certain prototype at the world's most intense race track. Here's the 2020 Chevrolet Corvette arriving at a testing center near the Nürburging, and with less camouflage than we've seen previously.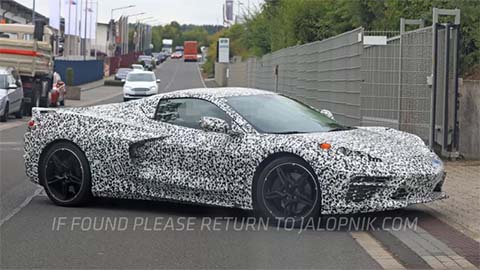 Here's a Ton of New Photos of the Mid-Engine Corvette
What's this? Even more photos of the mid-engine 2020 Chevrolet Corvette hanging around the Nürburgring? It's truly a Labor Day miracle.