07.18.19 - Next Generation Corvette Reveal Event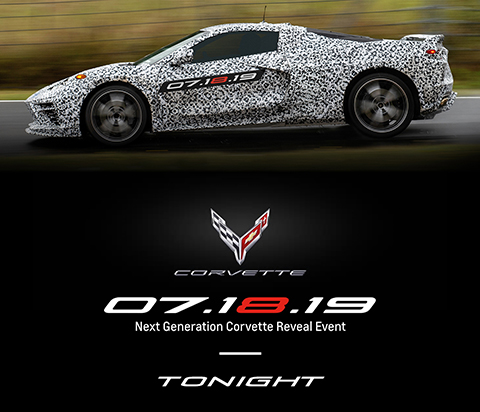 EVERYTHING HAS LED TO THIS
JOIN TONIGHT'S LIVE REVEAL OF THE
2020 CHEVROLET CORVETTE STINGRAY
The Next Generation is the most anticipated Corvette ever. Each innovation, each achievement has driven us to this moment. Tune in to the live reveal event to be among the first to lay eyes on the 2020 Corvette Stingray, and sign up to get updates straight from the source.
Live coverage begins at 7:50 p.m. PDT
and show begins at 8 p.m. PDT.