2020 Corvette: Not the Limited-run Car Chevrolet Expected
By Steph Willems on May 6, 2020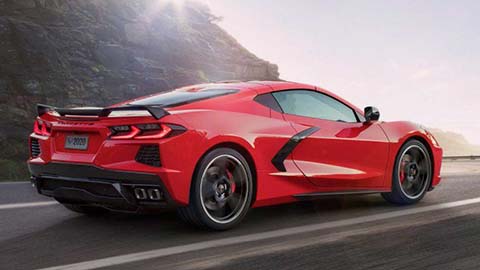 General Motors
Things change, and things fall apart. Both of these truths can be applied to best-laid plans, but they ring especially true for those of General Motors.
GM might have wanted 2020 Chevrolet Corvette production to run uninterrupted from late last fall through this summer, but a series of ever-larger crises managed to keep its production numbers down to a trickle. The result is a first-model-year run so small, it's almost guaranteed to make every 2020 'Vette sold a de facto Launch Edition model.
As reported by Consumer Guide, an interview with Bowling Green Assembly plant manager Kai Spande reveals less than 2,700 new C8 Corvettes rolled off the line for the 2020 model year. After delays in the model's development and a fall labor strike that left GM plants empty of workers (and the mid-engined 'Vette's production start pushed back to the winter), the coronavirus arrived to mess things up even more.
The Bowling Green plant turned out the lights on March 20th after about a month and a half of C8 production. Chevrolet stopped taking orders before that. The company has said it will begin taking orders for the 2021 model in late May.
Speaking to Motor Authority, brand spokesman Kevin Kelly said Chevrolet has built 2,700 Corvettes for the current model year, adding that, once the plant resumes production (GM said Wednesday that May 18th is the target date for a countrywide restart), some further 2020 C8s will roll off the line. As for just how many more 2020 models it expects to build before the switchover, Kelly wouldn't say.
Perhaps some of those yet unbuilt C8s will be the convertible variant, which was expected to land sometime this model year. After production shut down on account of the pandemic, it was noticed that the drop top didn't seem to exist anywhere.
While the 2020 Corvette is destined to become a rare sight (Corvette production normally tops 20,000 units per year), its scarcity will only be valuable to the owner who's looking to sell. And soon.