2022 Corvette C8 Z06 Tire Type, Size Potentially Revealed
By Alex Luft on June 18, 2020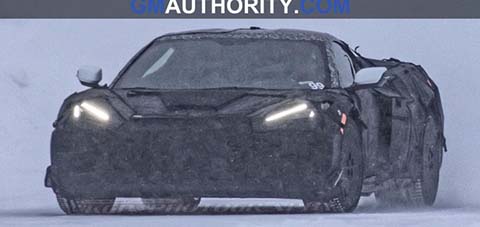 Earlier this year, GM Authority was first to report that the upcoming 2022 Corvette C8 Z06 will offer a relatively large rear wing, most likely as part of the optional Z07 package. Now, whispers circulating around the web might shed some light on the upcoming track-focused missile's tire size.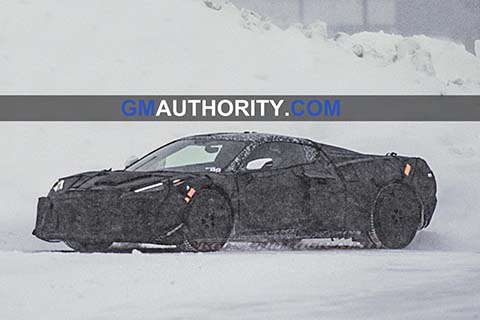 Sizing
The C8 Z06 is tipped to ride on 20-inch wheels up front wrapped in 275/30R20 rubber, and 21-inch wheels out back wrapped in 345/25R21 meats. Compared to the C7 Z06, that would represent an increase of 1 inch in diameter across at all four corners, along with a 10mm decrease in width in the front and a 10mm increase in width out back.
| | Front | Rear |
| --- | --- | --- |
| C8 Z06 | 275/30-20 | 345/25-21 |
| C7 Z06 | 285/30-19 | 335/25-20 |
Tire
Michelin Pilot Sport Cup 2 R tires will be offered. Developed specifically for track use, the Z-rated tires use a tread compound taken directly from Michelin's motorsport tires for enhanced grip during acceleration, braking and cornering. Furthermore, the Pilot Sport Cup 2R tires are intended for supercars and sports cars for which they were homologated, meaning that this isn't an off-the-shelf tire by any stretch.
One of the better-known vehicles to use the Cup 2R rubber currently are the 911 GT2 RS and 911 GT3 RS. Since the sizes used by Porsche and other automakers offering the tires are not big enough for the 2022 Corvette C8 Z06, Michelin will create a custom size specifically for Chevrolet.
A few other noteworthy characteristics of the tire is a massive outboard shoulder with fewer lateral notches. Additionally, the tire's circumferential grooves are narrower, creating wider tread ribs for more rubber in the contact patch. The inner shoulder is focused on wet traction, with deep, lateral notches to evacuate water from the tire's footprint.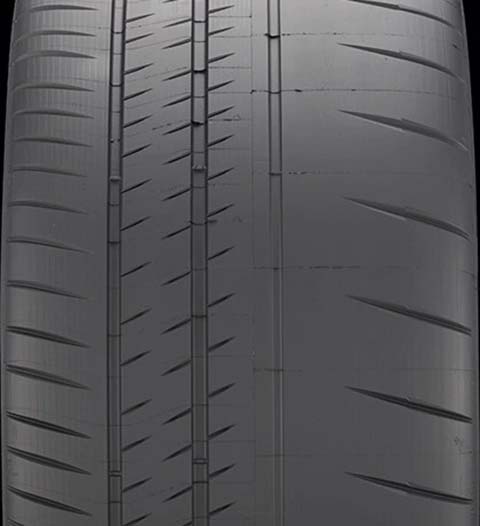 Despite the fact that the Sport Cup 2 R tires meet DOT requirements, along with Michelin's intent for the rubber to handle wet environments, the tires' primary purpose is realizing a vehicle's full potential in dry driving conditions. As such, the rubber is not recommended for driving in wet conditions where standing water is present and there is the risk of hydroplaning, particularly if the tires are shaved or worn. Use in climates below 14°F (-10°C) is also a no-no.
As of this writing, the Sport Cup 2 R tires sell between $717 and $920 USD per unit at various tire retailers.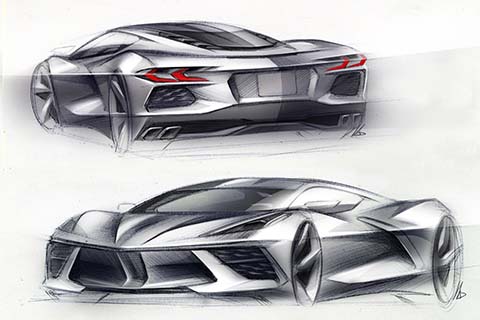 Carbon Fiber Wheels
What's more, the 2022 Corvette C8 Z06 is also tipped to offer an optional set of carbon fiber wheels. These light rollers will likely be part of the optional Z07 package, which is typically offered on the Z06.
About C8 Z06
The 2022 Corvette C8 Z06 will be focused on all-out performance at the track. GM Authority expects it to be powered by a naturally-aspirated 5.5L V8 LT6 engine with a flat-plane crankshaft. The rev-happy DOHC 32-valver is expected to be rated at around 600 horses, while torque should land between 480 and 550 pound-feet.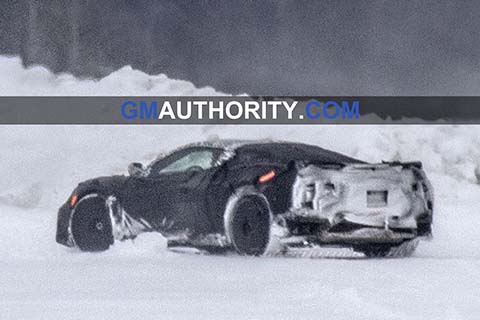 Availability
We initially expected the Corvette C8 Z06 to arrive in the second half of the 2021 calendar year as a 2022 model year vehicle. However, the COVID-19 pandemic has pushed that timeline back by a few months, and the launch might now slip to late 2021 or early 2022.
Besides the 2022 Corvette Z06, Chevrolet is expected to launch several other variants of the C8, including the C8 E-Ray, C8 Grand Sport, C8 ZR1, and C8 Zora.
We'll be back soon for more on the future Z06, so be sure to subscribe to GM Authority for more C8 Z06 news, Corvette news, Chevrolet news and around-the-clock GM news coverage.