[SPIED] 2022 Corvette Z06 with Center Exhaust Pipes at Idle During Colorado Test (UPDATED)
By Keith Cornett on Sept. 19, 2020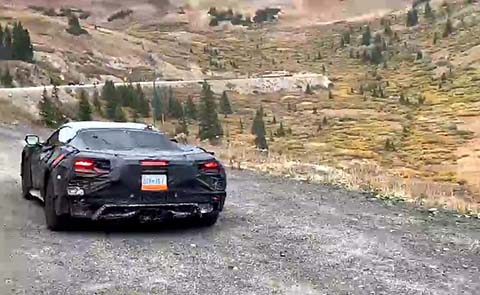 Screenshots: Dylon DeBaca & Tia Williams
Jackpot!
As we have been talking about the last half of the week, the Corvette Team is in Colorado and with multiple C8 Corvette prototypes and it was only a matter of time before we got a money shot like this!
A member of the Facebook group C8 Corvette Owners (and Friends) shared two videos (only one which we can embed) of a camouflaged C8 Corvette prototype believed to be the 2022 Corvette Z06. The prototype was wingless and features the center-mounted exhaust that was first seen on the test cars back in June outside the Milford Proving Grounds.
Dylon DeBaca is the original poster of the video and said, "Here's the 2nd prototype C8 Vette we saw this morning. I believe he was sitting waiting for a computer or diagnostic system/something to reset before he pulled off again. Great music from the mid exhaust, though. Most likely a ZR/Z06 or Grand Sport, because base models would likely be dual exhaust. 2nd post today, I feel special. Thanks for the good feedback guys."
The first prototype he came across had the exhaust pipes in the corner of the car like the Stingray, however, check out these side rocker panels on the car, which also had its wheels and brakes hidden from view. Do these rockers point to these prototypes having a "wider" body than the Stingray?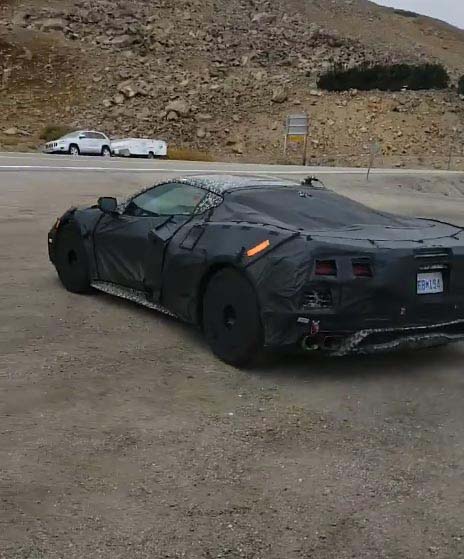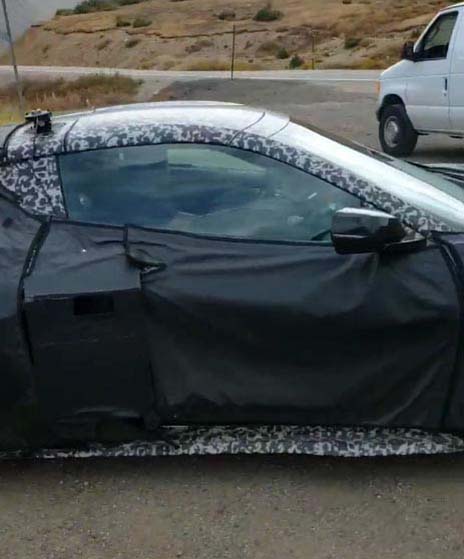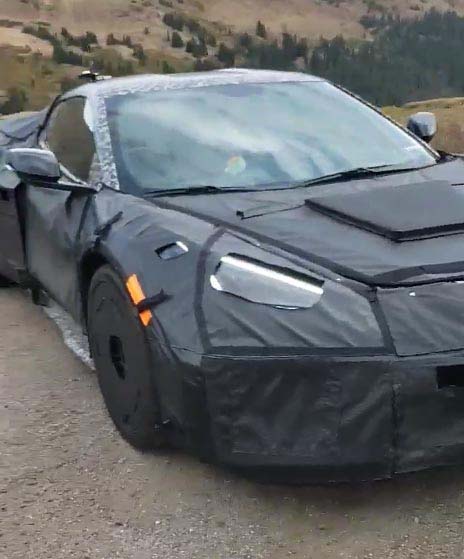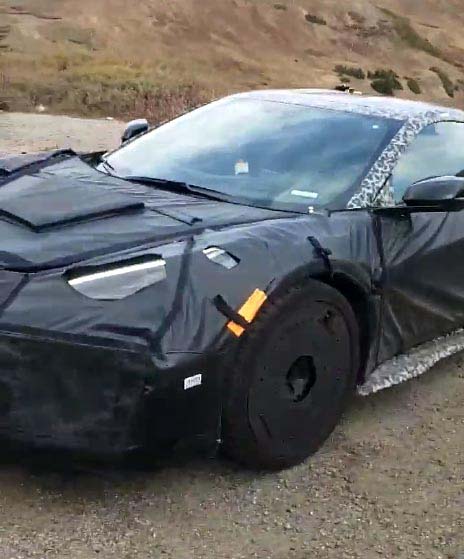 That's a great sighting from Dylon. According to Google, Loveland Pass is at an elevation of 11,990 feet so they are way up there! I just heard from some another reader about another sighting so if you see any testing going one, let us know!! You can see those new C8 Corvette prototypes pics here.
UPDATE
Thanks to Dylon for sharing this second video. It was actually his first sighting, before spying the Z06 prototype above. He does a walkaround the car and then the driver takes off and heads down the road: