C8 Corvette Stingray Model Carved Entirely Out Of Wood - Video
By Sam McEachern on March 22, 2021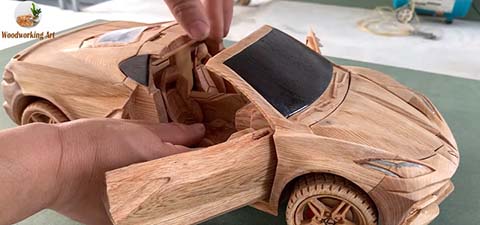 The talented woodworking artist behind the YouTube channel Woodworking Art has already blown us away on two different occasions with his highly realistic wood carvings of General Motors vehicles. First he carved the Cadillac presidential limousine out of wood, and then he one-upped himself with an even more impressive creation based on the design of the 2021 Chevy Silverado HD Carhartt Edition. Now he's turned his attention toward one of, if not the most famous GM products on the planet: the Chevy Corvette.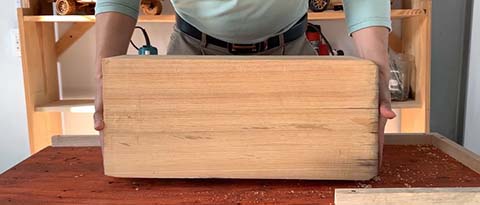 The anonymous artist behind the channel says a friend of his recently asked him if he'd use his talents to carve him a wooden C8 Corvette Stingray scale model. The Corvette, with its intricately styled bodywork and svelte shape, is a bit more challenging to carve than the comparatively boxy Cadillac limousine or Chevy Silverado – but it goes without saying that the skilled Vietnamese woodworker was up to the task.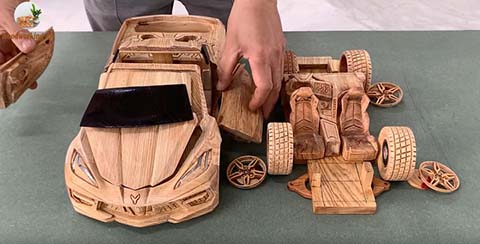 Just like the Chevy Silverado HD that this artist made, the attention to detail with this Chevy Corvette carving is almost unbelievable. It would have been easy for the artist to gloss over bits like the interior and engine bay and only carve the exterior of the car, but he carves every major component – from the 6.2L LT2 V8 engine to the bolstered-sport seats and everything in between. He even gives the wood sports car realistic details like red-painted brake calipers, a removable hardtop roof and a see-through glass engine cover.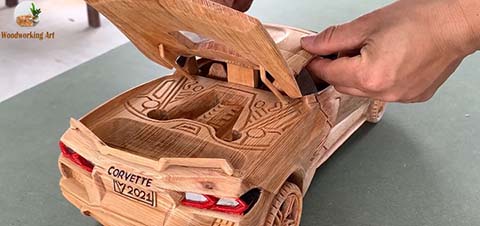 The artist says this C8 Corvette carving took him about one month and ten days to complete, but he compressed the entire process into a digestible nine-minute YouTube video, allowing us to see how a painstaking creation like this comes together. Check it out embedded below.