This C6 Corvette with A C3 Body is the Perfect Combination of Old and New
By Andrew Gutman on April 3, 2021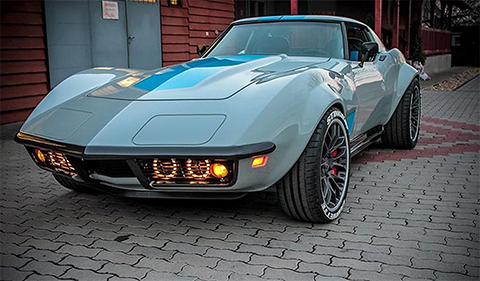 Everyone likes a good restomod. The combination of modern amenities with classic aesthetics is a package that sounds quite appealing. In the case of this C3/C6 Corvette mashup, however, it takes that to a whole new level.
The car was created by a Hungarian shop called Hardcore Engine Builders and was found by the Corvette Forum. However, despite their name, they worked on much more than just the engine. While many restomods typically use the car's original chassis and add a modern drivetrain, what Hardcore Engine Builders did was actually the opposite: they used the C6's chassis and drivetrain, then added the C3's body on top.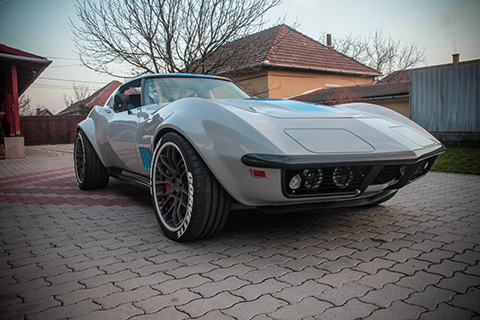 As for what exactly comes from the C6, this restomod uses its steering components brakes, 6-speed automatic transaxle with paddle shifters, and engine. That engine is the standard LS3 V8, albeit with a few upgrades. In its stock form, it made 430 hp (436 PS / 321 kW) and 424 lb-ft (575 Nm) of torque, although with its new stainless steel long-tube headers and exhaust system, we'd suspect it makes a bit more. The car also includes some modern electronic amenities such as traction control, ABS, and keyless entry.
After that comes the C3's contribution: the body. Once all the mechanicals were in place, it was carefully placed atop the chassis, then painted in Nardo Grey and accented with light blue on the mirrors, side vents, and stinger stripe that runs down the center of the car. Those blue accents also appear on the engine cover and in the interior, helping to pull the whole theme together even further.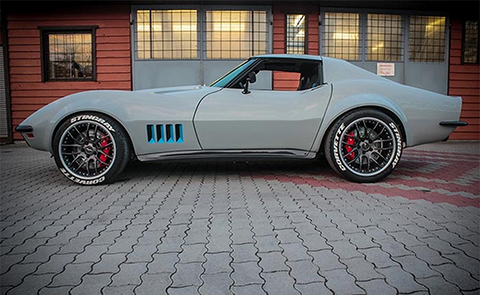 Lastly, on things that don't come from either donor car, the restomod features custom wheels with white "Corvette Stingray" lettering on the tires, as well as what appears to be custom lighting, although that wasn't confirmed. There's also no word on the suspension, but it would stand to reason that it could either come from the C6 or the aftermarket.
Overall, this is a really unique, thorough, and well-crafted build, and you can check it out in more detail in the video below.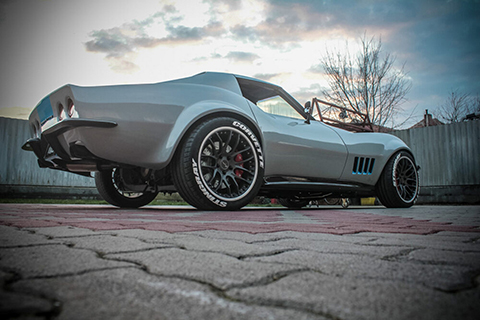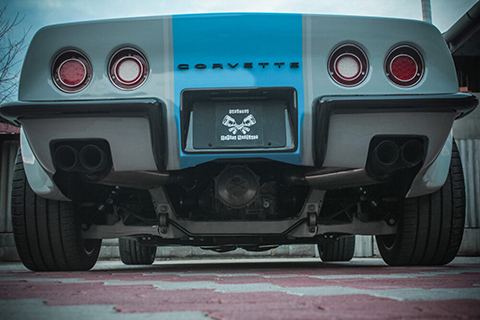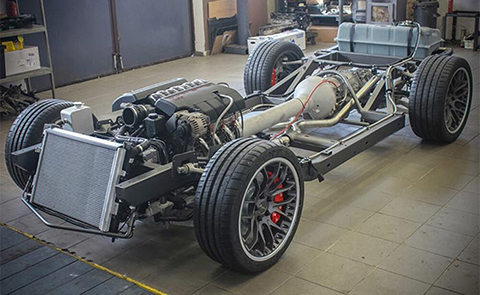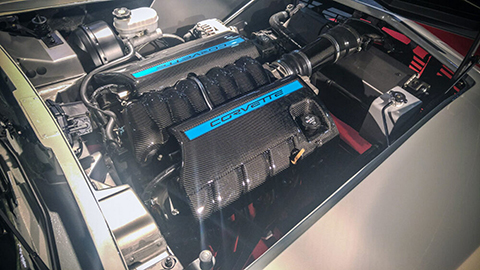 H/T to Corvetteblogger