Barn Find: 1954 Corvette Convertible Sitting For Over Five Decades Remains Unrestored
Powered by Chevy's straight-six mill, also known as the Blue Flame 6, this Corvette has a Polo White exterior and Sportsman Red interior.
By Julybien Atadero on April 8, 2021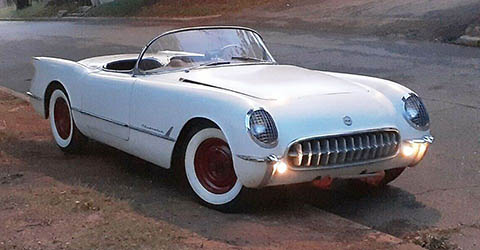 Old means gold. Classic car collectors are more than happy when they discover a 50-year old vintage that remains unrestored. Thus, a nearly 70-year old Chevrolet Corvette Convertible would be a pricey find. Trying to find a new garage via eBay is a definitive barn find – a 1954 Chevrolet Corvette Convertible that has been parked unhurt and intact for around 51 years.
Polo White Corvette Convertible With Sportsman Red Interior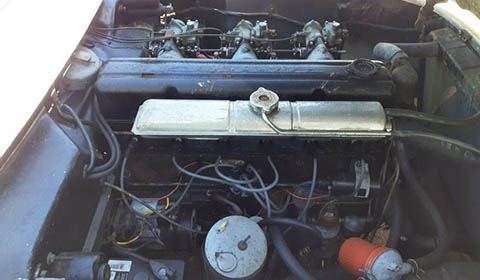 Powered by Chevy's straight-six mill, also known as the Blue Flame 6, this numbers-matched (#241 head) rare 1954 Corvette Convertible (optioned with power glide) is wrapped in its original Polo White exterior finish with a Tan cloth soft top and a Sportsman Red interior.
When it was new, it was optioned with various available features including Wonderbar radio, windshield washers, e-brake warning light, courtesy lights, heater as well as hubcaps. Furthermore, it features factory correct type components such as side windows, rebound straps, washer system, shifter, shielding, air cleaners, side draft carbs, expansion tank, as well as radiator.
51 Years Since Barn Find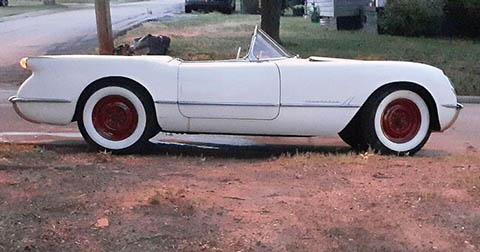 According to the documents, this 1954 Corvette Convertible changed hands in April 20, 1962, as proven by bill of sale/invoice with that date. It still has its original owners manual and comes with maintenance receipts and a gas fill log book dating back to 1962. Its 1960s license plate remains intact, as installed from the time it was registered for road use.
The seller noted that while this Corvette Convertible is nearly 70 years old, it still runs as intended. The current owner has its drives and brakes redone and its carburetor. Its original Wonder Bar radio was removed while its convertible top frame underwent sandblasting. Moreover, its gas tank has been flushed out. It now has a new interior (by Al Koch) with carpet.
Original Car With Several Elements Missing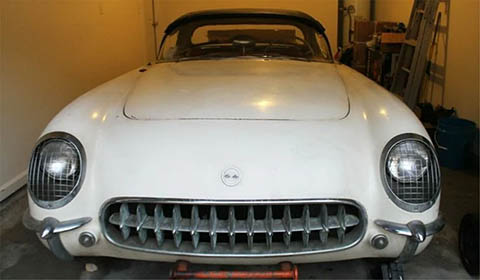 While this 1954 Corvette Convertible is a complete original car, it lacks a few things, though. For instance, it doesn't have its Corvette Central exhaust, original truck board and mat, side curtain bags, and original ashtrays on the side door panels. However, it still has its original spare wheel and hubcaps. The current owner also had its hardtop replaced by a newer one.
If you're interested in this 1954 Chevrolet Corvette Convertible, you can still grab it ebay, with the price set at $54,000 as of this writing.