C8 Corvette Z06 Emblem Just Leaked and Gearheads Hope it's the Real McCoy
The actual 'Z' lettering looks unconventional but very cool, leading Corvette fans to hold out hope it makes it to the final production models.
By Henry Kelsall on May 12, 2021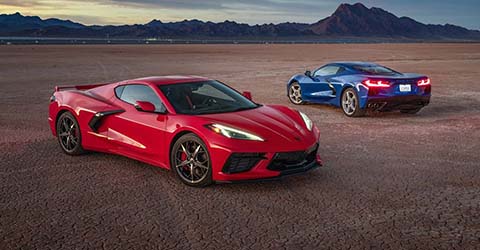 The Corvette and what's coming next from Chevrolet with the model has seen plenty of interesting gossip recently. There was, of course, the convoy of Z06 and Z01 prototypes spotted out in the wild just last month, and the rumors around the Z06 prototypes going into production. Now though, thanks to Mid-Engine Corvette Forum user ZL-1 and Instagram user @allcarnews, a possible leak of the emblem for the Z06 has surfaced, which would be our first look at the new badge for the next of the mid-engine Corvette family.
One Single Image But It Gives Us A Clear Look At The Logo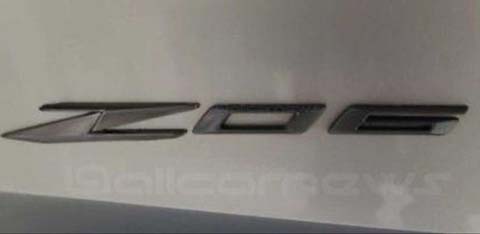 It is just the one image that we have of the Z06, but even then it's all we need. While the "0" and "6" are pretty conventional-looking, the Z itself is quite quriky. It appears to be formed of two halves that are arrow-like in shape, and its quite an elegant and flowing take on the letter Z. The image doesn't show any more of the rear of the Corvette, all we can see is a gray piece of rear bodywork but that's beside the point.
Users on the forum were pretty happy overall with the look of the Z and while it is just a simple teaser, it certainly adds to the excitement around the upcoming model. That excitement has certainly been enhanced with those prototypes spotted out testing, so let's hope there is some official news from Chevrolet soon.Sources Mid-Engine Corvette Forum, Chevrolet