1959 Chevy Corvette Race Car For Sale Has Historic Ties
By Brett Hatfield on May 14, 2021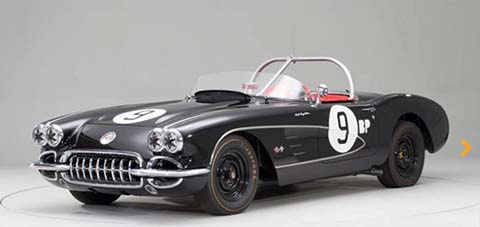 Chevy Corvette racers have always lived hard lives. Few survive their use and abuse without needing serious work to bring them back to their pre-racing glory. Some of those that are restored have amazing racing pedigrees, but none have a historic tie to an automotive crossroads quite like this one.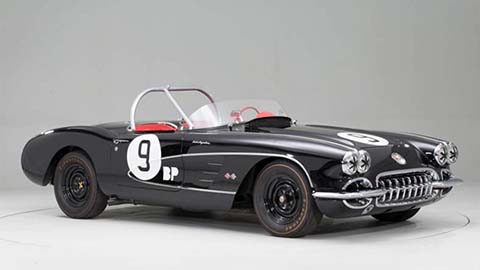 In 1959, Carroll Shelby, along with fellow racers Jim Hall and Gary Laughlin, purchased three 1959 Chevy Corvettes and sent them to Italy. They commissioned design house Scaglietti to build streamlined alloy coupe bodies for the Chevys. They wanted to use the power of the Small Block V8, with the economy of the Corvette construction and the lightness of the Italian aluminum bodies to hunt Enzo Ferrari on his own turf.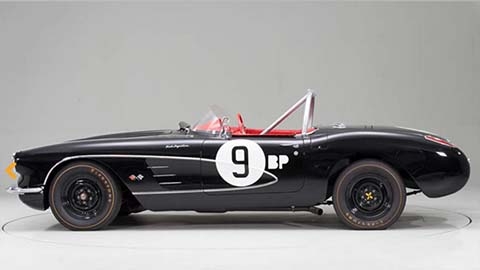 After production was completed on the three Corvette Italias (as they were known at that time), Shelby, Hall, and Laughlin presented the cars to Harley Earl, former vice president of GM, and Ed Cole, then head of GM's Car and Truck division. Earl and Cole loved the idea; GM brass did not. They did not want a low-production, high-performance, specialty version of the Chevy Corvette poaching from the rest of the Corvette production.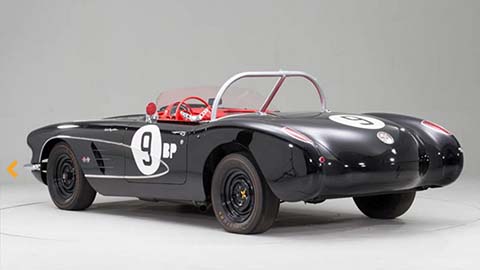 Since Shelby was not able to use the Chevy Corvette as the basis for what later became known as the Corvette Scaglietti, he sold the three copies. He was forced to look elsewhere for a development platform. He wound up sourcing chassis from AC Cars and drivetrains from Ford to build the Shelby Cobra. Think of the manifold changes to automotive history had GM said yes to the Scaglietti.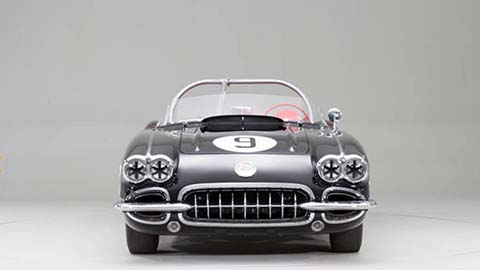 This Chevy Corvette was factory ordered with a list of options that would suit it for racing. It was equipped with the 283 cubic-inch Small Block built with Rochester mechanical fuel injection and a solid lifter camshaft, producing 290 horsepower. The potent fuelie was backed by a four-speed manual transmission and the Posi-Traction rear end. Heavy-duty brakes, heavy-duty suspension, deluxe heater, windshield washer, and courtesy light option boxes were also checked. It was painted black, fitted with a red interior and white soft top. This specification added $1,210 to its $3,875 base price.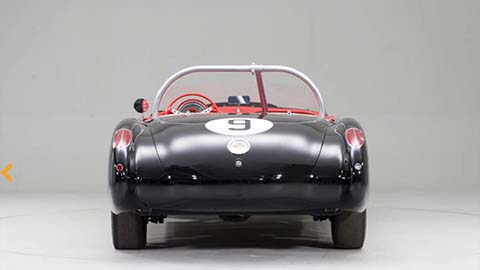 In the late 1980s, one of this Chevy Corvette racer's previous owners had acquired the original engine and fuel injection unit from the first Corvette Scaglietti to install in the racer, hoping to gain more power for vintage racing. The engine was preserved until the racer was restored to its previous race trim.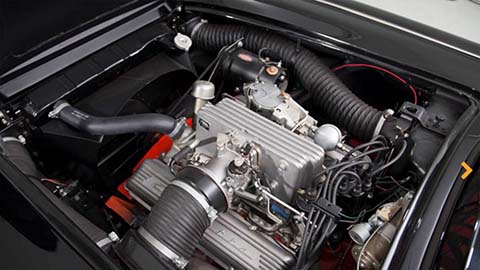 The Chevy Corvette racer has been restored using period photos for reference. The restoration was carried out by a marque specialist. It has been returned to its gloss black finish with red interior trim and white soft top. White number "gumballs" adorn the sides, hood, and trunk. It still has the full-width bolt-in rollbar and custom cut-down windshield (a stock windshield and wipers come with the car to convert to street driving configuration). It has side exhaust and black-painted steel wheels wrapped in Goodyear Super Cushion tires.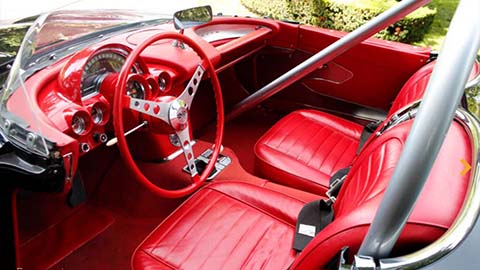 The sale includes original documentation, dealer invoice, SCCA race results, ownership history, period photos and restoration history. This Chevy Corvette racer has a connection to the Corvette Scaglietti, a car that would have had a staggering effect on automotive history had GM Brass given it the nod. This historic Corvette is available from Legendary Motor Car Company for $295,000.
Subscribe to GM Authority for more Corvette news, Chevrolet news, and 24/7 GM news coverage.