Mecum Find: 1963 Chevrolet Corvette Z06 Split Window Coupe
This special one-of-63 Corvette received the Duntov Mark of Excellence Award
By Henry Kelsall on May 18, 2021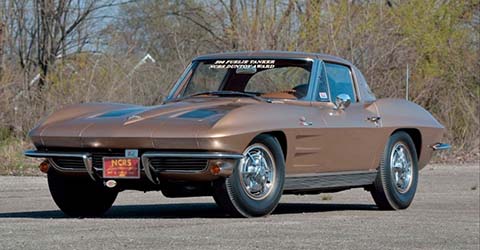 Mecum Auctions is one of the very best auction houses in the United States. They sell a wide range of classic cars, some of which are incredibly unique and rare. From limited-edition performance cars to super rare examples of muscle cars, they have it all. Plus, there are a few award winners in there as well. Such as this epic 1963 Chevrolet Corvette Z06 Split Window Coupe. This is a Bloomington Gold Certified Car as well as winning the Duntov Mark Of Excellence.
One Of 63 With The Larger Racing Fuel Tank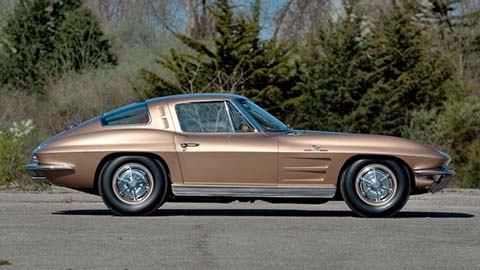 This car is also one of just 63 to be built with the optional N03 36-gallon fuel tank, making this even more of a rare beast. It has been immaculately restored in body-off fashion to a factory-new condition, and was one of 199 Z06 Corvettes built before Chevrolet halted production and withdrew its support from factory-backed Z06 racing teams. The car was also owned by Los Angeles Times publisher and muscle-car collector Otis Chandler.
Rare Saddle Tan Is A Desirable Finish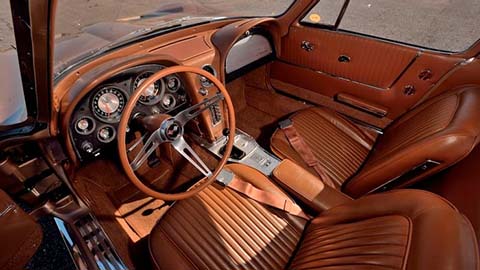 The Z06 is finished in quite the rare Saddle Tan, with a matching tan interior. Mecum states that this car is factory correct in virtually every detail. The color combination is certainly an unusual one and will seldom be seen across the United States. Thanks to its award-winning status, it is highly regarded among Corvette collectors, and it has impressed many judges.
One of its other distinguishing features is that extra tank. The optional N03 "Big Tank" was designed to afford racing drivers fewer pitstops during a race. It would certainly help you out on the road and help you go further on your journey.
This Corvette Comes With Plenty Of V8 Power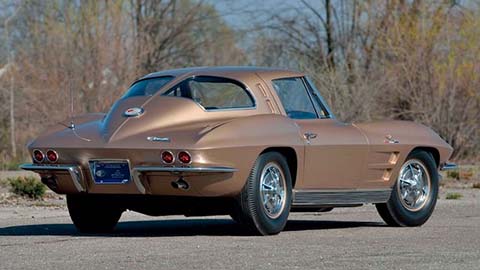 Power is provided thanks to a special combination. The Z06 Special Performance Equipment Package that the car comes equipped with combines the Rochester fuel-injected 327/360 hp V8 engine with a four-speed manual transmission, Positraction rear-end as well as racing-purposed brakes and suspension for extra performance. The car also comes with correspondence with the original owner, Helen Matteson, who actually raced the car in the SCCA when it was new. Mecum Auctions states that this car could go for up to $475,000, a price that reflects the value and rarity of this brilliant Corvette.
Source: Mecum Auctions