10 Classic Corvettes Every Collector Wants to Get Their Hands On
Chevrolet has built some astonishing Corvettes, and any self-respecting car collector would like to get their hands on the rarest models.
By Joshua Irvine on May 15, 2021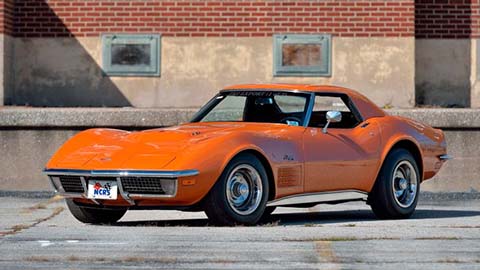 The Corvette has inspired musicians such as The Beach Boys' "Shut down" (1963) or George Jones' "The One I Loved Back Then" (1985), featured in films such as Corvette Summer (1978) or Boogie Nights (1997) and has been showcased in celebrity garages, like Sir Paul McCartney with his C5 convertible and Paris Hilton with her pink custom C7 Stingray.
But in the history of corvettes, there have been some classics that have not only excited the gearhead but defined their history. Who can forget the iconic '55 Corvette V8? Or what about the speed machine that is the Sledgehammer? Let's take a look at some of the Chevrolet Corvettes that collectors would love to get their hands on.
10
1955 Corvette V8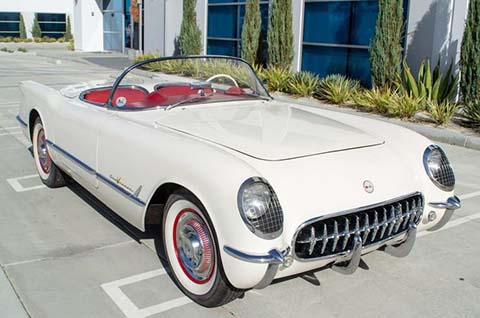 via corvettemike
The 1955 Corvette V8 came along at an opportune time when its predecessors were lagging behind, sparing the C1 from discontinuation. It was now a firm competitor in the 50s market with the likes of performers like the Ford T-Bird.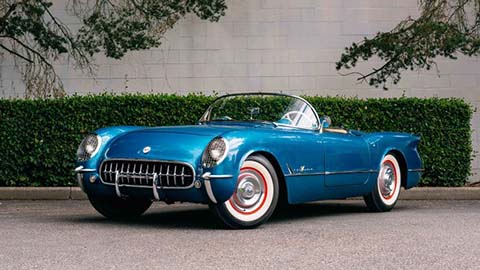 Mecum Auctions
Zora Arkus-Duntov was the driving force for adding a small block V8 engine. Arkus-Duntov was a legend in the history of the Corvette, having been a former race car driver and engineer. Delivering 195 horsepower, the 1955 Corvette V8 accelerated from 0-60 mph in 8.5 seconds, vastly improving the Vette's performance.
9
1957 Fuel Injected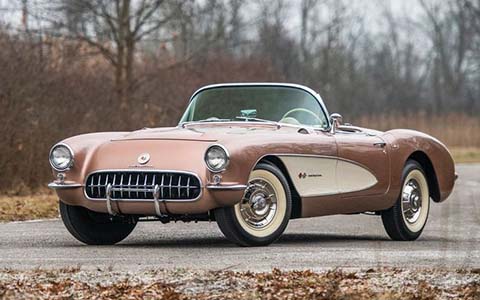 artebellum.com
Delivering 283 horsepower, the 1957 Fuel Injected touted as having 'one horsepower for every cubic inch.' The 'Fuelie', as it was nicknamed, was special not only because of fuel injection, with this being the first American production car to make such a boast, but also because it was the fastest American car in that year.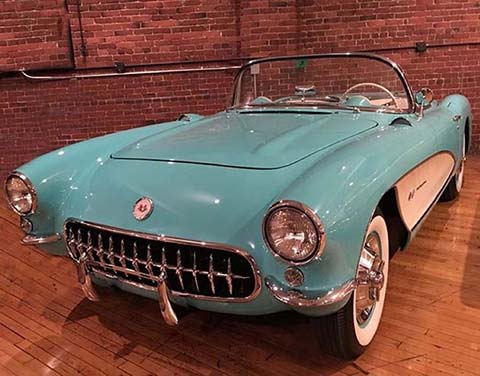 bayberryvintage.com
The numbers for 1957 show that 6,339 Vettes were produced with only 1,040 being fuel-injected (of course, there is debate online with some suggesting the real number is 240). Nonetheless, with the addition of fuel injection, the price for the Vette rose.
8
1961 Corvette Mako Shark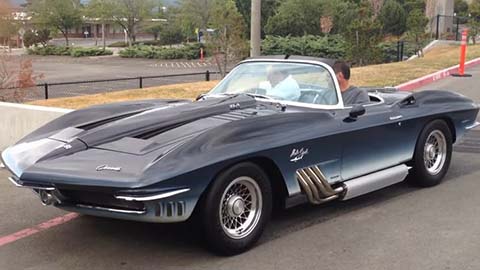 youtube.com
The 1961 Corvette Mako Shark, also known as the XP-755, was designed by Larry Shinoda, who, alongside Arkus-Duntov and GM design head Bill Mitchell, also worked on the design of the '63 Stingray and later worked at Ford on the 1970 Boss 302 Mustang. The Mako Shark was designed with a distinctive pointed nose and six-tail lights instead of the usual four.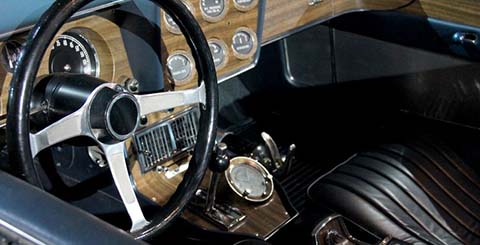 gmheritagecenter.com
Delivering 425 horsepower, the engine has an all-aluminum block, heads, and intake manifold, capable of top speeds of 120 miles per hour. The concept was based on a Mako shark that Bill Mitchell caught off the coast of Florida.
RELATED: 10 Legendary Corvettes We'd Love To Drive
7
1963 Corvette Grand Sport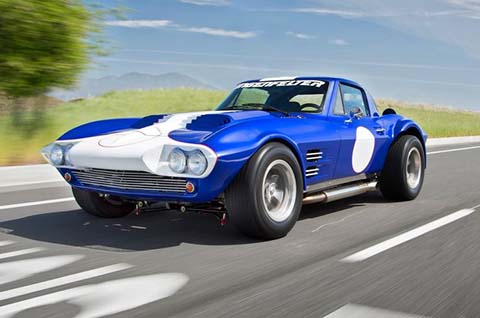 motortrend.com
The 1963 Corvette Grand Sport was powered by a 377 cubic inch V8 engine, delivering 550 horsepower. The idea was to produce 125 to homologate them for GT racing. Three of these Vettes beat the Shelby Cobras at the 1963 Nassau Speed Week.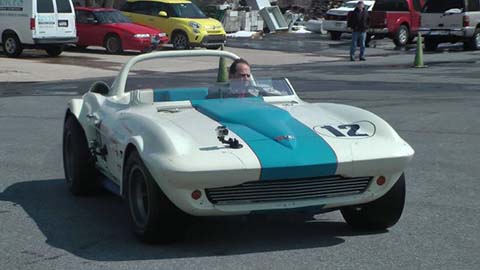 pinterest.com
The '63 Grand Sport was however cut short of racing at Le Mans with only five Grand Sports produced and with Arkus-Duntov's dream for this Vette dying. The five Vettes were turned over to privateers, such as John Mecom and Delmo Johnson.
6
1963 Corvette Stingray Split Window Coupe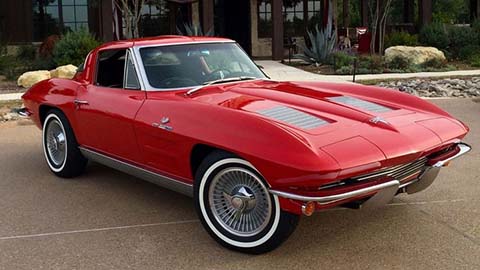 wallpaperup.com
Powered by a 5.4 liter V8 engine, the '63 Stingray Split Window Coupe offered engine options of 250 to 360 horsepower. With its aerodynamic design, its fiberglass body, and of course its divided rear screen, it was the first time the "Stingray" name was used and not the last.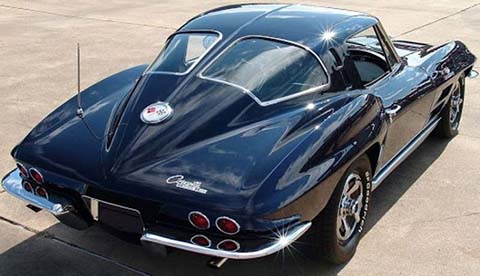 importedyanks.co.uk
10,594 of these coupes were produced in 1963. For gamers, the "Split Window" appears in Gran Turismo, the franchise's first coupé.
5
1967 Corvette Stingray L88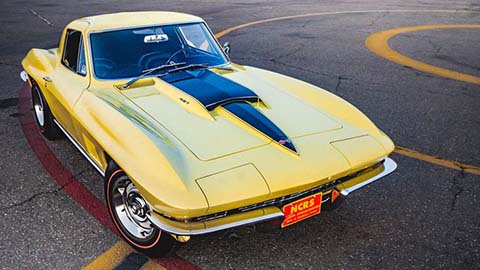 robbreport.com
Only 20 were produced in 1967. The '67 Corvette Stingray L88 is not only a collector's dream but also worth a small fortune with one selling for a sweet $2.45 million while in 2014 a '67 L88 went under the hammer for a cool $3.85 million.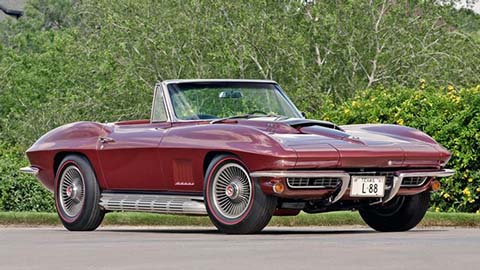 mecum.com
The 1967 Corvette Stingray L88 was touted by GM advertising as delivering 430 horsepower with its 427 cu in V8 engine, when in fact, others have suggested that this sweet ride could produce 560 horsepower.
RELATED: These Are The 5 Worst Corvettes Money Can Buy (And 5 That Are Beyond Awesome)
4
1970 Corvette Stingray LT-1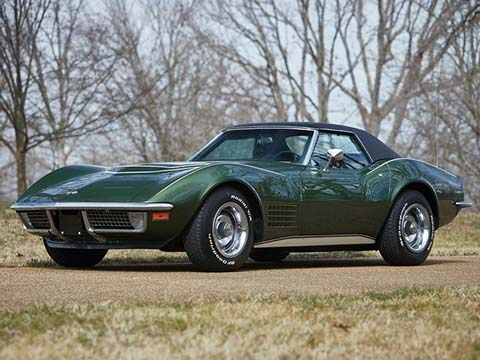 rmsothebys.com
The late-60s and early-70s witnessed a clash of brands vying for a market craving for power. Machines like the Boss 302, the Cougar Eliminator, or the Firebird Trans Am. The likes of Arkus-Duntov wanted a piece of the action. The rise of the LT-1 was a significant part of the history of the Stingray brand, especially considering that it inspired the LT1 of the '92 Corvette.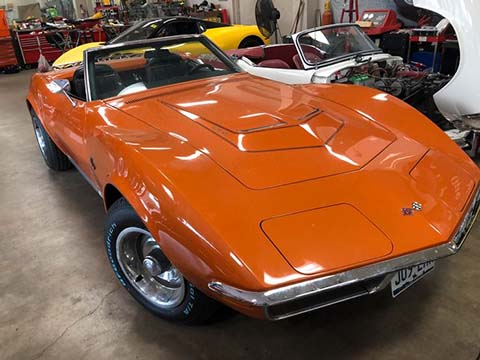 reddit.com
The 1970 Corvette Stingray LT-1 delivered 370 horsepower (some suggesting a higher rate) at 6,000 RPM with its 350 cu in small-block V8 engine, reportedly capable of racing to 60 MPH in 5.7 seconds. 10,668 coupes were produced. 6,648 convertibles were also produced for that year.
3
1971 ZR2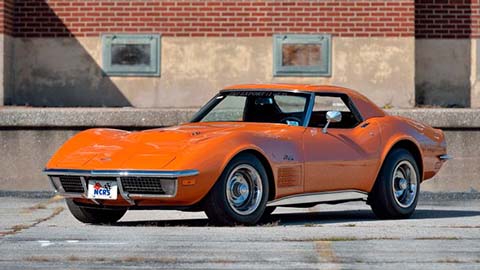 mecum.com
The ZR1 came along with its chassis inspired by the L88 but with improvements to what was under the hood with its LT1 engine. But bring on the ZR2 with its LS6 454! The rare 1971 ZR2 is something special. Only 12 were produced (10 coupes and two convertibles) making it a machine with a serious price tag.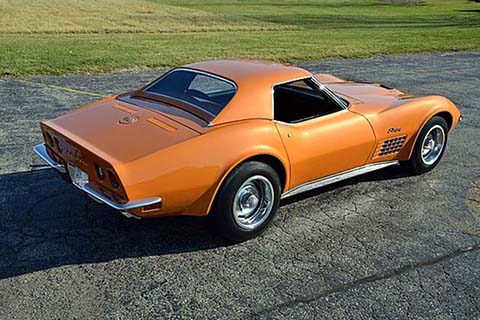 chevyhardcore.com
Touted to deliver 425 horsepower with 475 lb-ft of torque, the '71 ZR2 was powered by its 454 cu in LS6 big-block V8 engine. It was packed with extras, including the M22 "Rock-Crusher" 4-speed manual transmission, aluminum radiator, and heavy-duty brakes.
2
1988 Corvette Callaway Sledgehammer

Hemmings Motor News
The 1988 Corvette Callaway Sledgehammer is an 880 HP beast with 772 lb-ft of torque. Packed with a 5.7-liter V8 engine with two turbochargers, this powerhouse is reportedly capable of speeds of 255 MPH.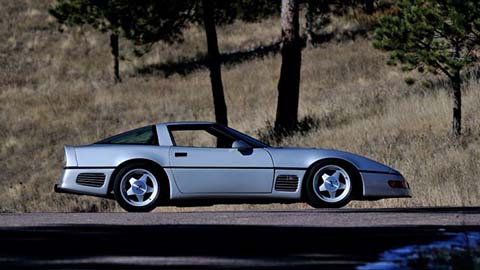 Mecum Auctions
The Sledgehammer was designed and produced by Reeves Callaway, a legend in the automobile industry. Callaway started out developing turbocharger kits before producing the Sledgehammer. Canadian Paul Deutschman designed its aerodynamic body to reduce drag.
1
1990 Corvette ZR-1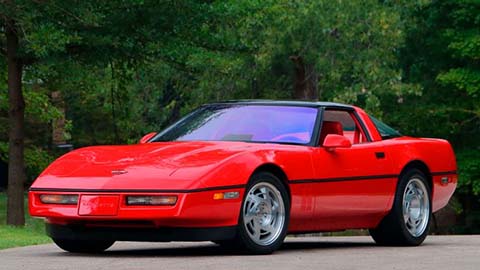 Mecum
Nicknamed the "Corvette from hell." the 1990 Corvette ZR-1 was powered by a 5.7 liter LT5 V-8 engine, delivering 375 horsepower with 370 ft-lb of torque.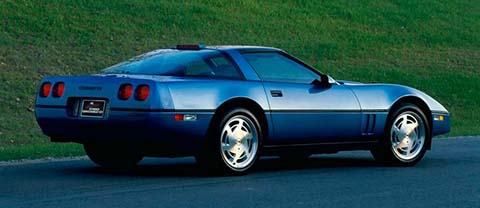 Mecum
Performance-wise, the ZR-1 was capable of accelerating from 0-60 MPH in 4.4 seconds with a top speed of about 180 MPH. The price when it came out in 1990 was a staggering $59,000. Interestingly, a stock ZR-1 set records by going 5,000 miles over 24 hours at an average speed of 175 MPH.