Most Expensive Corvettes Ever Sold
By Ian Wright on June 20, 2021
These rare Corvettes range into the millions.
American veterans came home from World War II with money in their pockets and small sports cars from Europe for their garages. The legendary GM designer Harley Earl noticed this trend, but he wasn't the first. Nash Motors had already started working with the British automaker Donald Healey and Italian design company Pininfarina to build pricey sports cars. Earl took a different tack, convincing his GM bosses that the automaker needed an all-American two-seater sports car to compete. He got the nod, and his Special Projects team went to work in 1951 to create GM's first two-seater since the Chevrolet Master in 1938.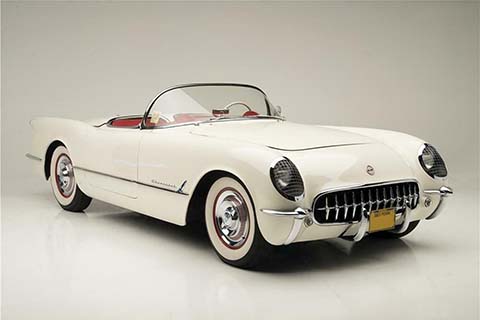 The Chevrolet Corvette was born as Project Opel, and its first hand-built prototypes were shown to the public in 1953 at the General Motors Motorama at the Waldorf-Astoria in New York City. Production started six months later and has led to a continual evolution of what's become "America's Sports Car." A car with that kind of history will naturally generate a lot of collectible models, throw in a cult-like following, extreme high-performance versions and special editions, and you have a recipe for some costly cars being bought at auctions. These are the most expensive so far.
1953 Chevrolet Corvette Convertible ($660,000)
In its first year, only 300 Corvettes were built, and all were powered by a 3.9-liter six-cylinder 'Blue Flame' engine that produced 150 hp. This first-generation Corvette is chassis #181 and was sold in 2014 for $660,000 through Barrett-Jackson. It's not the only survivor of the first batch, but it is one of the most original, with just 9,260 miles on the clock and its original tires. It also has the original top, interior, most of the original paint, and the spare tire has never been used. It's about as close as you'll see to an original Corvette as it would have rolled off the dealer forecourt. The new owner also got a matching pedal car version. It won all the accolades the collectors get hot and bothered about like a Hall of Fame and Bloomington Gold Certification, AACA Senior Award, and various concourse awards.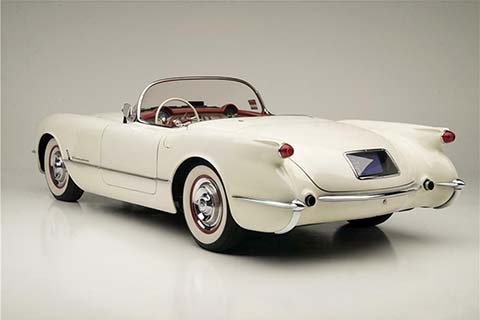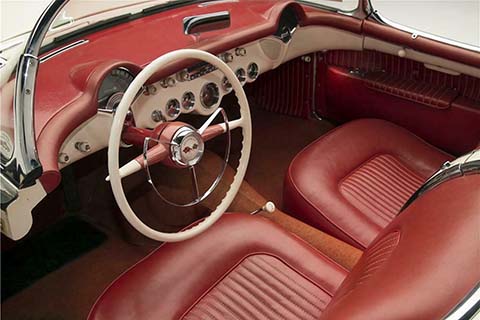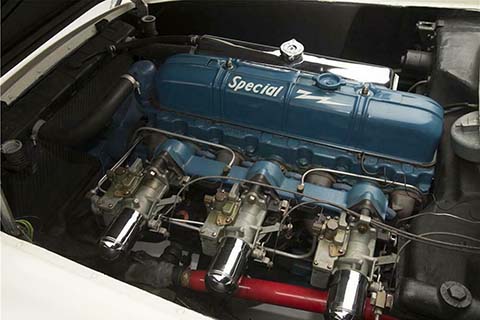 1963 Corvette Z06 Tanker ($710,000)
The second-generation (C2) of Corvette brought us the Sting Ray name, and by then Chevrolet knew its customers wanted to go racing. In stepped the Z06 package to create a race-ready Corvette, and one of the features was a massive 36.5-gallon fuel tank to fuel the 360 horsepower L84 V8 engine. The Z06 models and Corvettes fitted with the tank separately were affectionately known as "tankers." At the beginning of 2016, one of the '63 Z06 models was sold for $710,000 through Mecum at its Kissimmee event.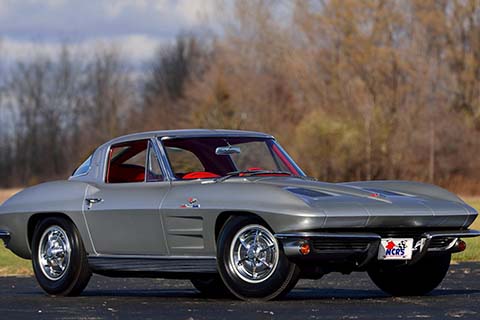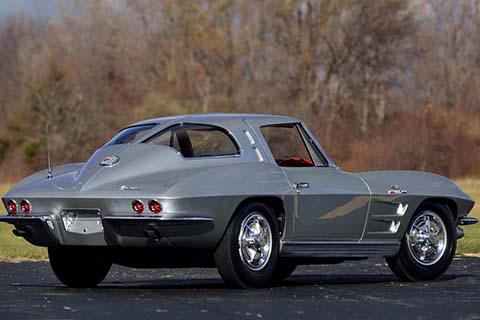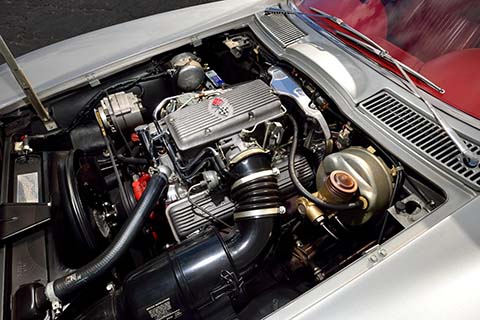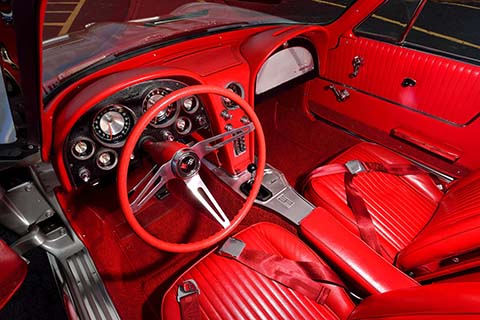 1963 Corvette Rondine Edition ($1.6 million)
You don't get rarer than a one-of-one, and this is one of those one-of-ones. Chevrolet commissioned the design house Pininfarina to create the Corvette Rondine Edition for the 1963 Paris Auto Show. After the show, the car went to the Pininfarina Museum, where it resided until 2008. For reasons unknown, Pininfarina sold the car for the first time in 2008 through Barrett-Jackson, where the exercise in design simplicity and functionality sold for a staggering $1.6 million.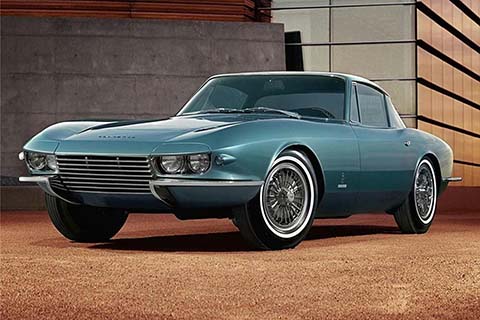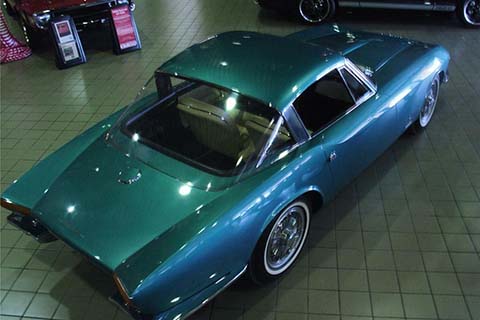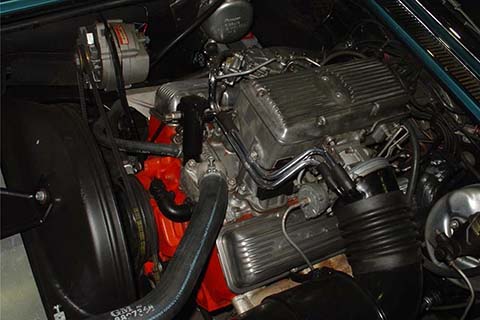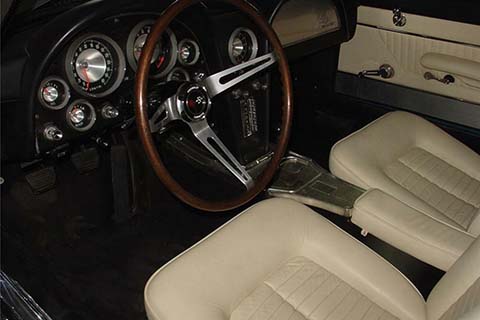 2019 C7 Chevrolet Corvette Z06 ($2.7 million)
The final C7 generation Corvette rolled off the line in 2019, and likely the final front-engined Corvette to be built, was sold at a Barrett-Jackson auction to benefit the Stephen Siller Tunnel to Towers Foundation. It was sold to Bryan Snyder, who reportedly also bought the final Dodge Viper for $2.7 million. According to the foundation the proceeds from the factory donated car "will build at least five homes for our catastrophically-injured veterans to give them their independence and a better quality of life."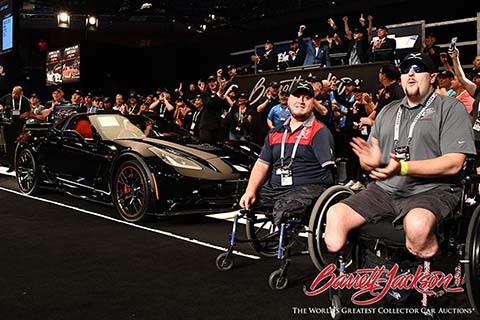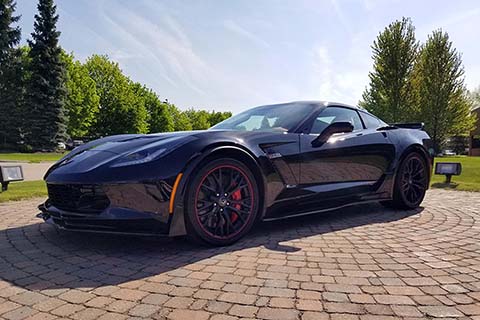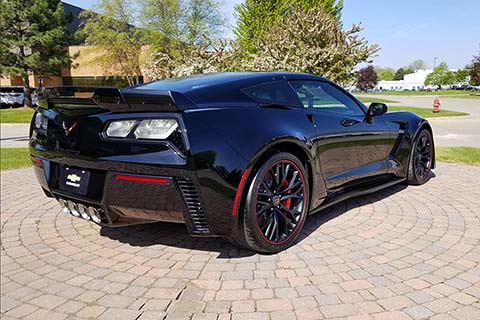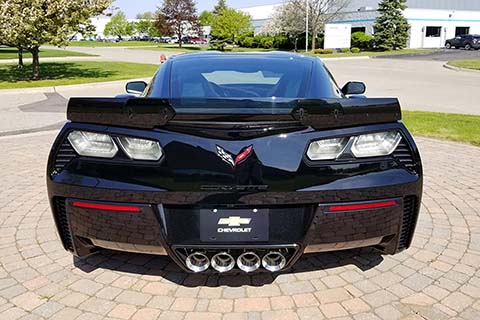 1969 Chevy Corvette Rebel Race Car ($2.86 million)
The rebel flag has long been publicly shunned, but it still endures as a symbol of racism. The flag's use innocently as a generic symbol of rebellion looks more and more ignorant as time marches on, whether it's on the roof of the Dukes Of Hazzard Dodge Charger or in any similar attempts to demonstrate rebelliousness. In the case of the 1969 Chevy Corvette Rebel Convertible Race Car, its livery was intended as a friendly poke by the amateur Florida race team at a rival Corvette race team whose car was decked out in a Stars and Stripes based livery.
The car went on to have an incredible racing career, and at its peak, it won back-to-back Daytona and Sebring GT titles in the same calendar year. That is an amazing feat as the team had no official manufacturer support or other major sponsorship. It was campaigned entirely independently by self-financed amateurs. Its legendary racing status brought the seller $2.86 million at auction through Barrett-Jackson in 2014.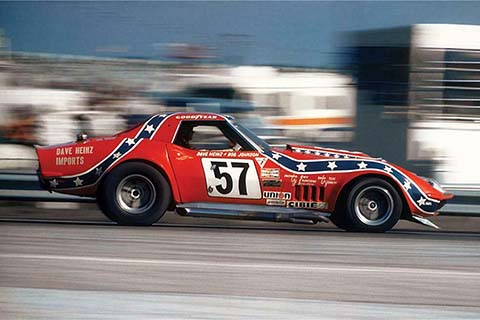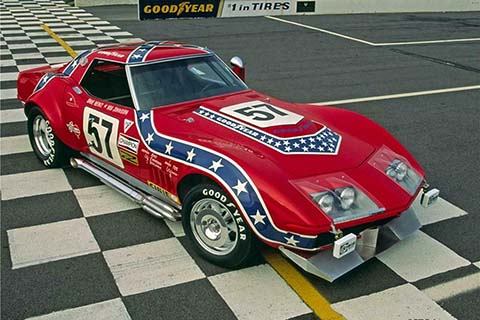 2020 Chevrolet Corvette Stingray C8 ($3 million)
The latest generation C8 Corvette retails between $59,900 and $71,850, so it better be special one if it's going to sell for $3 million. This is the first of the latest generation off the assembly line, and VIN-001 was bought by Rick Hendrick, a NASCAR team owner. It was sold with the proceeds going to the Detroit Children's Fund, but hadn't even been built at the time of the auction. Barrett-Jackson showed a placeholder pre-production car at the auction, and Hendrick picked VIN-001 up from Chevrolet's Bowling Green, Kentucky factory a few months later. Henrick owns several VIN-001s.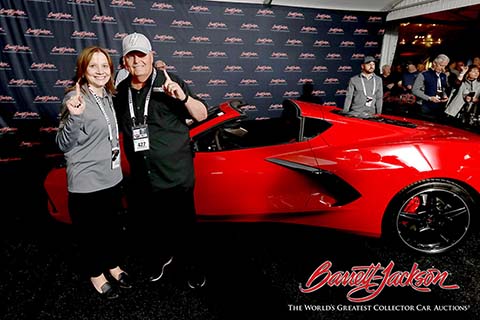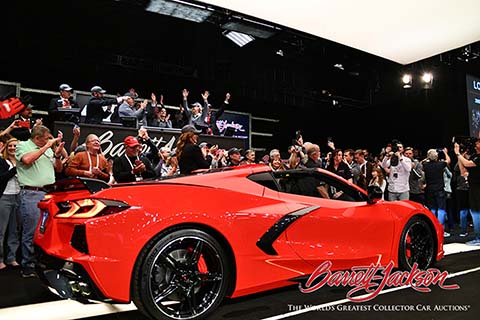 1967 Chevrolet Corvette L88 Corvette Convertible ($3.4 million)
Just twenty L88-equipped Corvettes were produced in 1967, and when they go for auction, they come with massive price tags. To keep this list lean, we're only going to talk about this particular convertible version, which is meticulously restored and powered by the factory 430-hp, 427-cubic-inch V8 engine. The factory engine is capable of sending this one down the quarter-mile in 11.47 seconds at 127 mph with nothing added but drag slicks and a set of headers. That's known because this one has a drag racing history. In total, 216 L88s were produced from 1967 to 1969 and this is the most expensive so far, going for $3.4 million via Mecum. It's also believed to be the only 1967 model to have all of its original body panels still present.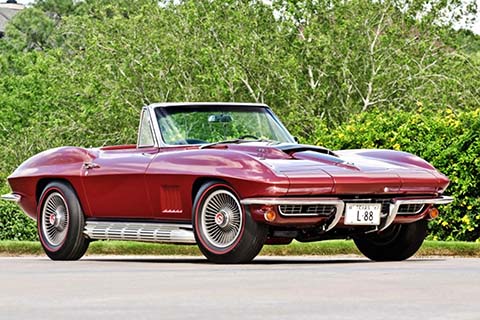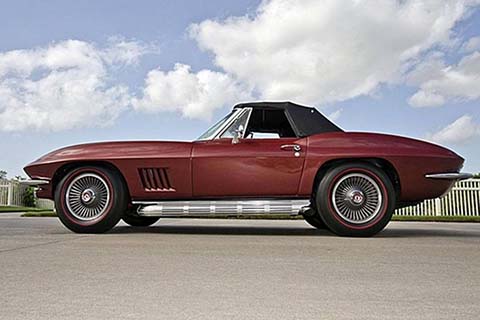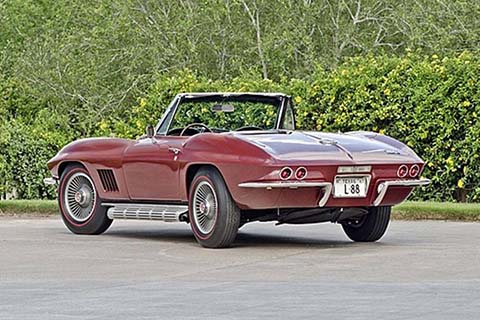 1967 Chevrolet Corvette L88 Coupe ($3.85 million)
Topping this list is the coupe version of the L88, and the reason it's the most expensive of the twenty L88 models is that it has a long list of certifications and awards. These include the National Top Flight award (2001) and the National Corvette Restorers Society Regional Top Flight award. It's also the only one to leave the factory with red paint. It sold for a stunning $3.85 million through Barrett-Jackson, $400,000 more than the previous record-setting 1967 L88 model.