Here's How Much a 1978 Chevrolet Corvette Costs Today
By Marcus Njuguna on June 02, 2021
The time preceding the release of the 1978 Chevrolet Corvette were some of the automobile industry's most troubling era.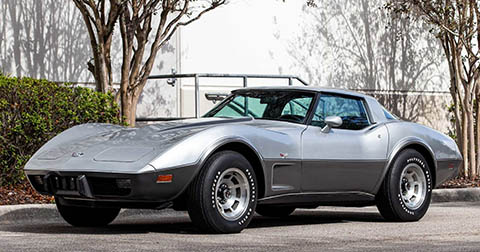 If there's one thing that the Chevrolet Corvette is renowned for, it's the manufacturers' prowess to deliver extraordinary features year after year.
There's no doubt that the 1978 Corvette was one of the few real American production sports cars of its time and arguably one of the best Corvettes ever made.
Today, this beautiful piece of automation is a vintage car that's worth a fortune. If you have one, you should certainly take it to the bank.
So, how much does a 1978 Chevrolet Corvette cost today? Let's find out.
The Birth Of An Iconic 1970s Sports Car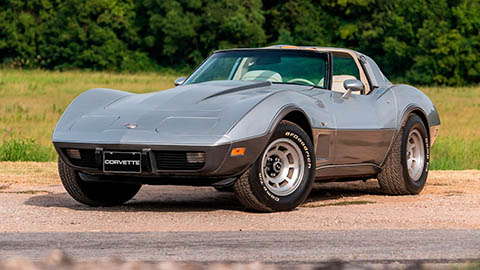 Via: Mecum Auctions
The time preceding the release of the 1978 Chevrolet Corvette were some of the automobile industry's most troubling years. 1973-74 saw the oil embargo which massively disrupted sales in the industry.
Consumers began ignoring cars with low fuel efficiency. Environmental, political, and financial challenges made it really unrealistic and irrational for companies to make expensive sports cars.
The so-called gas guzzlers that were the popular choice a decade before got little attention from buyers. Automobile buyers rather turned to fuel-efficient cars, and the Japanese appeared to be the ones pulling the most patronage.
Some Remarkable Improvements Followed The 1978 Chevrolet Corvette To Mark The Corvette's 25th Anniversary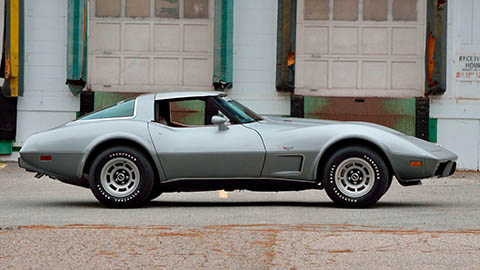 Via: Mecum Auctions
The Chevrolet Corvette has gone through a remarkable evolution. On its silver jubilee, the Chevrolet for that year was chosen to pace the Indianapolis 500 race in 1978.
As it marked the 25th anniversary since it was first put out in 1953, the Corvette got some major uplifts and upgrades.
Improvements were made to the exterior, and a fastback roofline and rear window were added, giving it a streamlined look. These improvements not only made the car look stylish but also added functionality by improving luggage space and driver visibility.
What's more, its improved aerodynamics is a great deal as well. Also among the notable improvements was the larger plastic bordered fuel tank. The capacity of the fuel got a useful boost from 17 gallons to 24.
Given it was put out in a period where fuel-efficient cars were sought after, this improvement was much needed. Moving to the cabin, you'll find a restyled instrument panel with the instruments made easier to read.
Every Chevrolet Corvette built for that year wore a Silver Anniversary emblem both at its front and rear. For the year 1978, the production figure was 40,274 cars, including the ones with the Silver Anniversary package.
The Silver Anniversary package was optional, and it cost $399. It included a silver interior; a 2-tone silver metallic upper-over charcoal shaded metallic lower-body paint, and a pinstripe accent.
Aluminum wheels cost $340 and were optional if required. No doubt, the 1978 Chevrolet Corvette was both a milestone and a masterpiece.
The Engine Of The 1978 Corvette Is A Classic L 48 Engine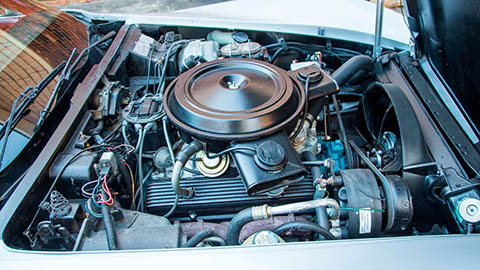 Via: Mecum Auctions
Under the hoods of 1978 classic Chevrolet Corvettes, owners could find an L48 engine. Every state in the US allowed a Corvette with this engine except for California.
The ones installed for places with high-altitude and for California cars carried more restrictive pollution controls. However, it also offered drivers of this classic Corvette 10 fewer pounds-feet of torque and ten less horsepower, all at the same rpm.
This L48 engine was a base engine, and it got a cast-iron block and head, 8.2 compressions, and a 4.00 x 3.48-inch bore and stroke. It also featured a Rochester M4MC carburetor, all of which allowed the 1978 Chevrolet Corvette to have 185hp at an rpm of 4000 and a torque of 280 lbs/ft.
In the late 1970s, buyers' preferences were changing. More than half of the Corvettes built were four-speed manual transmissions, but the figure got even lower by the late 1970s.
For its transmission, the 1978 Chevrolet Corvette was fitted with a three-speed Turbo 350 for high-altitude cars. This fitting carried a console shifter as well.
Here's What Convenience, Comfort, And Equipment Felt Like In The 1970s Corvette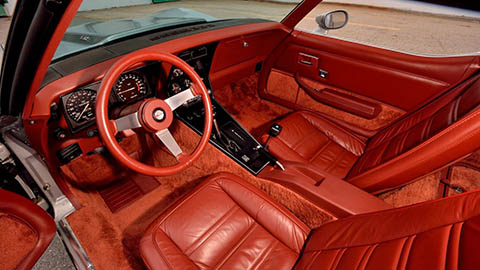 Via: Mecum Auctions
There was always the danger that comfort could be sacrificed for performance and speed for the 1978 Chevrolet Corvette. However, when it came, it had all the makings of a two door coupe luxury sports car.
A four-season air conditioning unit was added to cater to changing seasons. In addition, power windows were added as well as a rear window defogger to handle windscreen mist.
The Corvette also came with power door locks and a removable glass roof panel. While on the go, drivers used the AM-FM stereo radio player via dual rear compartment speakers to stay entertained.
One cool innovation is in the twin rearview mirror. The driver's side can be remotely controlled to adjust it, while the passenger's is manual.
The rest of the convenience package included a visor mirror, low fuel indicator, momentary stay-lit feature for courtesy, and dome lights. Also included were intermittent wiper control for the windshield, a buzzer for when the headlights are turned on, and floor mats.
How Much Does A 1978 Chevrolet Corvette Cost Today?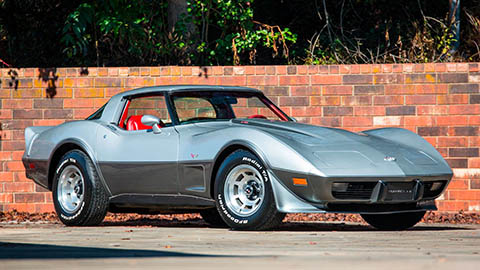 Via: Mecum Auctions
When it came out in the 1970s, the 1978 Chevrolet Corvette sold for between $9,000 and a little over $10,000. Its original MSRP base price was set at $9,645.
Nowadays, automobile selling websites like Hagerty.com will sell a 1978 Chevrolet Corvette in excellent condition for around $27,600. Suncan Imports and Classics posts pricier listings of around $29,900.
Some of these prices are open to negotiations. Whatever the price is, low mileage on your choice makes it even more valuable and more pricey.