G.M. Releases 2014 Corvette Stingray Performance Numbers
By Benjamin Preston on June 20, 2013 at 8:00 am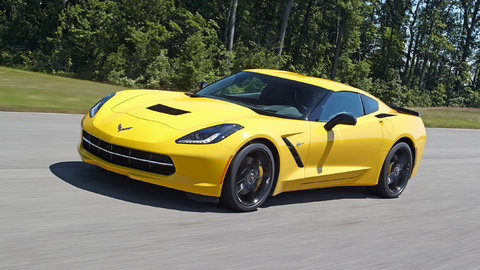 The 2014 Chevrolet Corvette Stingray.
General Motors has released performance specs for the 2014 Corvette Stingray, which it is calling the most capable standard Corvette ever. Now, we have some official numbers.
After testing at Virginia International Raceway, G.M. announced that the new Stingray, equipped with the $2,800 Z51 performance option, ran to 60 miles per hour in 3.8 seconds and clocked a 12-second quarter-mile time at 119 miles per hour. The car came to a stop from 60 m.p.h. in 107 feet (the Z51 package includes bigger brakes and magnetic ride control) and pulls 1.03 G of lateral acceleration.
Chevrolet ran the 2014 Stingray around V.I.R.'s 4.2-mile Grand Course as well, logging a 2:51.78 lap time. That's still several seconds behind a Chevrolet Corvette ZR1 Jim Mero drove to a 2:45.63 lap time in 2008. The only cars ahead of the Stingray on V.I.R.'s record sheet are the Mosler MT900S, the Dodge Viper SRT-10, the Mosler MT900S Photon and the Ferrari 458 Italia.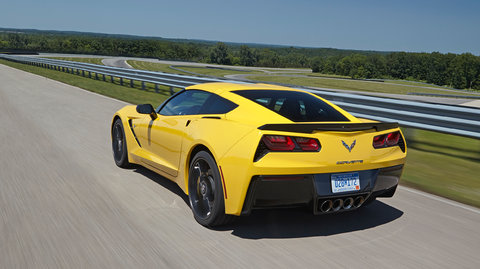 The new Stingray posted a Top 10 lap time at the Virginia International Raceway's Grand Course.