GM shipping 2014 Corvette Stingray coupe to dealerships
By Melissa Burden, The Detroit News on Sept. 18, 2013 at 12:09 pm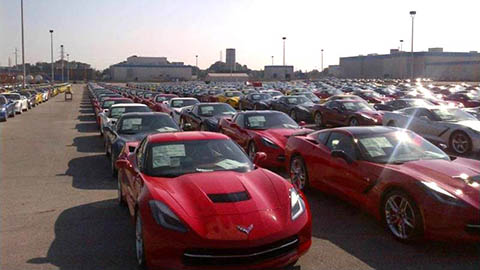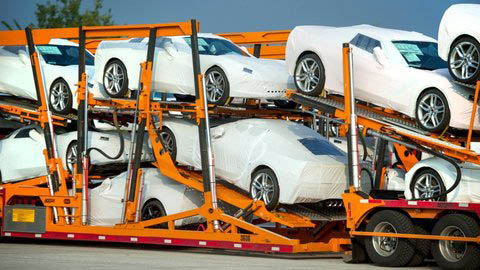 General Motors Co. said Wednesday that it has started shipping its seventh-generation 2014 Chevrolet Corvette Stingray coupe to dealers across the country.
The Detroit-based automaker said about 1,000 new Corvettes have been built at its Bowling Assembly Plant in Kentucky and should be delivered to dealers within the next few weeks.
"It's an amazing sight to see the transporters filled with Stingrays heading to customers in all corners of the country," Dave Tatman, plant manager of GM's Bowling Green Assembly Plant said in a statement. "The pride at Bowling Green is overwhelming and it shows in the tremendous quality and attention to detail going into each one of these new Corvettes."a
The 2014 Corvette Stingray coupe begins at $51,995 and a convertible, starting at $56,995, will begin production at Bowling Green assembly by year's end, GM said.