Take a Deep Dive Into the 2023 Corvette Z06's LT6 V8 Engine - Video
By Jonathan Lopez on November 1, 2021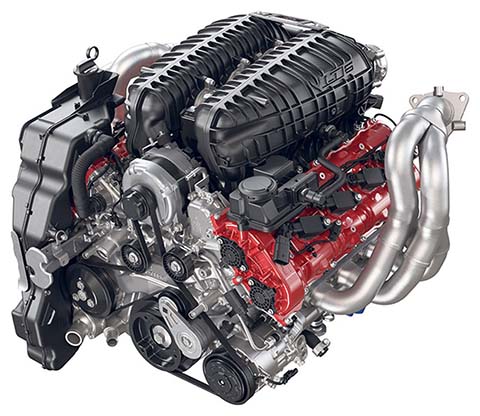 The 2023 Corvette Z06 is here, offering performance enthusiasts a heaping scoop of race-inspired awesomeness. The beating heart of the new go-faster C8 is the naturally aspirated 5.5L V8 LT6 gasoline engine, mounted just behind the cabin and spitting out 670 horsepower and 460 pound-feet of torque. Now, we're taking a deep dive into what makes this impressive powerplant work in the following video.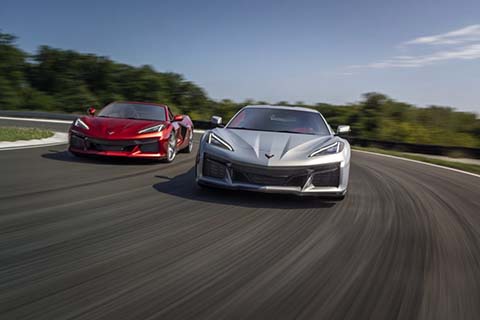 Coming to us from the Engineering Explained YouTube channel, the video is about 13-and-a-half minutes long, and goes into all the technical details of what makes the 2023 Corvette Z06's LT6 V8 engine so special. The specs alone designate the LT6 as the most powerful atmospheric V8 engine ever fitted to a production car, but it goes a lot deeper than that.
As the video host points out, the new LT6 not only has less displacement than the 6.2L V8 LT4 engine equipped by the previous-generation Corvette Z06, but it also relies solely on atmospheric pressure to stuff the cylinders with air, whereas the LT4 was topped with a supercharger, which produces boost to fill the cylinders. The question then is this – how can the LT6 make more power than the LT4 with less displacement and no boost?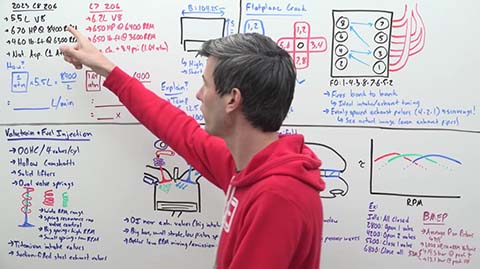 Part of the reason comes down to the rev limit, with the C8 Corvette Z06's LT6 making peak power at 8,400 rpm, and the LT4 making peak power at 6,400 rpm. It also has something to do with the heat generated by the supercharger, with the compressed air (boost) running at hotter temperatures than the cooler air feeding the naturally aspirated LT6.
The LT6 also has a higher a higher compression ratio of 12.5, versus the 10.0 of the LT4. Put it all together, and the new 2023 Corvette Z06 produces more peak power than the previous generation.
Indeed, this is just a slice of the technical info on offer in this video, which also dives into things like the flat-plane crank, the valvetrain and fuel injection system, and the intake manifold. Hit play to drink in all the tech goodies on offer:
Subscribe to GM Authority for more mid-engine Corvette news, Corvette C8 news, Corvette news, Chevy news, and around-the-clock GM news coverage.