Hagerty Revisits The C4 Chevy Corvette ZR-1 - Video
By Sam McEachern on December 3, 2021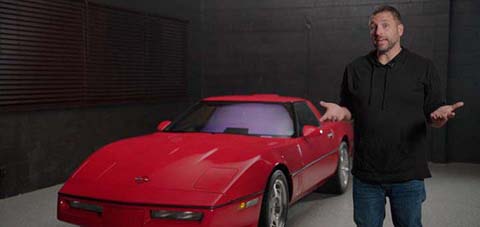 The C8 Corvette Z06 made its highly anticipated debut earlier this year, arriving with a naturally aspirated dual-overhead-camshaft 5.5L LT6 V8 engine. While this engine represents a departure from the pushrod-powered norm for the Chevy Corvette nameplate, it's not the first DOHC engine installed in a 'Vette. That title goes to the C4 Corvette ZR-1, which, in light of the C8 Corvette Z06's arrival, was the recent subject of a YouTube video from the classic car experts over at Hagerty.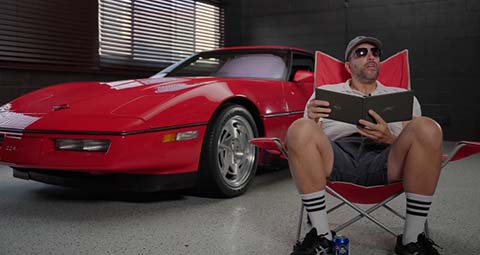 Hagerty profiled the C4 Corvette ZR-1 for Episode 16 of its ongoing 'Revelations' web series, which features automotive journalist Jason Cammisa as he explores some of his favorite vehicles from yesteryear. As Cammisa points out in the video, the Chevy Corvette ZR-1 was the quickest-accelerating car available for purchase when it arrived in 1990 and was the second-fastest car behind only the flat-12 powered Ferrari Testarossa. It also boasted the highest skidpad grip ever recorded by a production vehicle at the time, along with second-best slalom numbers.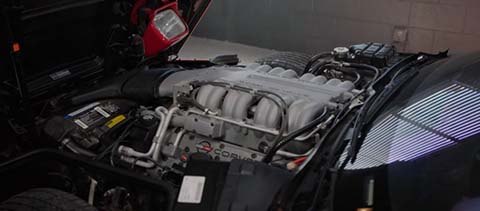 Despite its state-of-the-art DOHC engine and impressive handling, the Chevy Corvette ZR-1 was a sales flop. There are multiple reasons for this, as Cammisa explains in the video, but pricing was one of the biggest reasons for its tepid market performance. A C4 Corvette ZR-1 had an original sticker price of $60,000, Cammisa points out, which was twice the price of a base C4 Corvette. Shortly after its arrival, the 1991 recession hit, so it's safe to say this was not the greatest time to be selling an ultra-high performance sports car with an eye-popping sticker price.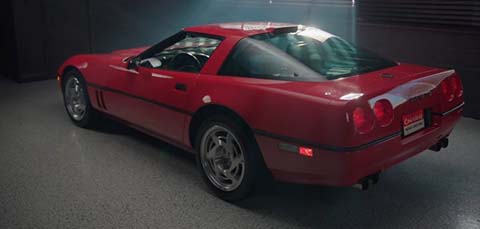 GM was also apprehensive to give the C4 Corvette ZR-1 a more head-turning exterior appearance for fear of upsetting current C4 Corvette owners. Whereas today's Corvette Z06 gets a widebody treatment and an available aerodynamics package, the C4 Corvette ZR-1 is barely distinguishable from the tamer two-door on which it's based. It's easy to see why sports car fans were apprehensive to plunk down twice as much for a C4 Corvette ZR-1 that most passersby would assume is a regular Small Block powered model.
We don't want to ruin this hugely entertaining video, so scroll down and click play to learn more about the inception and demise of this iconic GM performance car.