Tornado-Damaged C8 Corvettes Ready for the Crusher
By Keith Cornett on December 26, 2021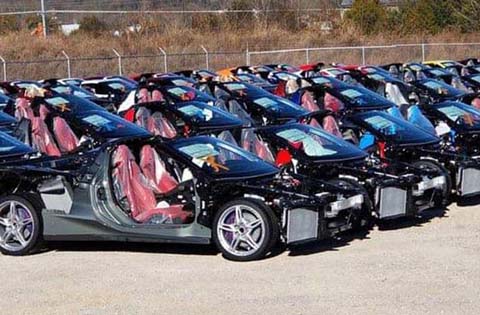 Photo Credit: Kornel Werner / Facebook
One of our Facebook friends posted these two photos of the 2022 Corvettes that were allegedly inside the Corvette Assembly Plant at the time when the tornado struck Bowling Green in the early morning hours of December 11th. Because of the potential for contamination and damage to the electronics from the water that got inside the plant and onto these open cars, General Motors made the difficult decision to destroy them with a crusher.
Estimates of 115-122 Corvettes that were lost have abounded and now thanks to our friend Kornel Werner, we have these two photos of those condemned Corvettes.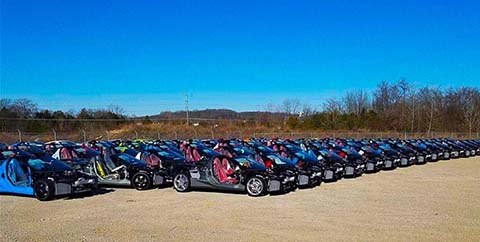 Very sad to see these going away, but very understandable as GM wants to clear the board and give their customers whose Corvette dreams were delayed by the storm a 2022 Corvette that they can drive worry-free.
The Corvette Assembly Plant will be closed this week for the annual Christmas/New Years shutdown and will reopen on Monday, January 3rd.