The Chevrolet C5 is NOT A Mid-Life Crisis Car: Here's Why
By Wyatt Peterson on October 1, 2021
The C5 Corvette is often boxed into the category of "mid-life crisis car," but we resent that! The C5 is a capable, young man's dream, and here's why.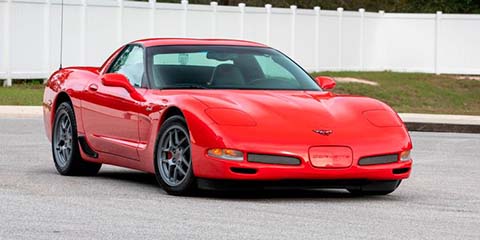 mecum.com
Corvettes are often categorized as a midlife crisis car and none quite as often as the C5 Corvette: a racecar in the budget range of almost every mid-life-crisis man. The consensus is that these men raised in the '80s and '90s go and buy these cars that were super cool in high school that they can now afford, but here's where the C5 stands apart.
The Corvette C5 is cheap enough for most new car enthusiasts to buy, and younger guys who understand that lots of their favorite drift and race cars are actually swapped to run on the old reliable LS1 Chevy engine. Younger people generally buy cars for their horsepower and perceived reliability since they know they can't afford too many repairs. They want something that's a blank slate for customization and at the very least, looks sporty. The Chevrolet Corvette C5 checks all those boxes and more, so here's exactly why a 25-year-old would prefer a C5 more than a 55-year-old divorced man would.
10 They're Holding Their Value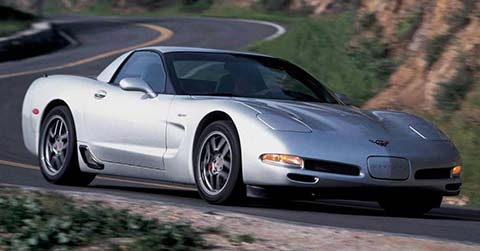 via Pinterest
A mid-life crisis car is an impulse buy. A showy, self-centered brand image that a man can feel better about owning. Nothing's wrong with this, but the fact is, a BMW M3 would be a better fit. Younger car buyers care about if it's going to betray them and their tight budget before they can have their fun and sell it, not so much what the brand says about them.

Via LSX Magazine
The C5 may have a low entry cost, but it's also holding onto its value. If you bought one in just 2019 you could sell it for a profit of $4,000 today. You would have made money buying one any time over the past seven years if you didn't drive it more than normal every year!
9 Low Center of Gravity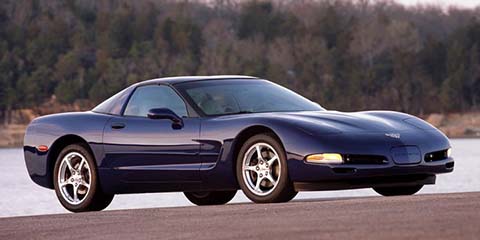 favcars.com
One of the best key features in a car that youngun's use as a platform for their mods is the low, front-engine rear-wheel-drive car. Many even take pride in being unable to enter driveways or having bumpers bust off over speed bumps. The driving experience of the C5 is pretty timeless, with the massive rear tires and the very low seating position from the factory.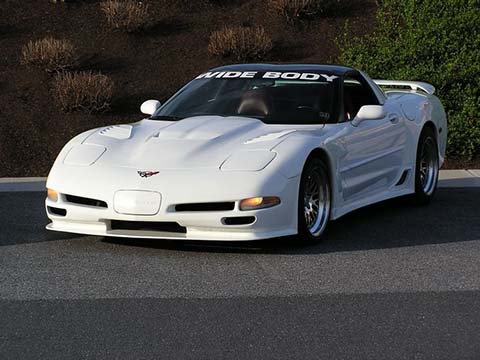 acproducts.us
It comes in at just 5" off the ground, but because the engine sits lower it has the advantage of feeling very centered when driving. As a bonus, there exist many body kits for drivers (pictured) to put on that make it look timeless and similar to Japanese sports cars.
8 Great Drift Car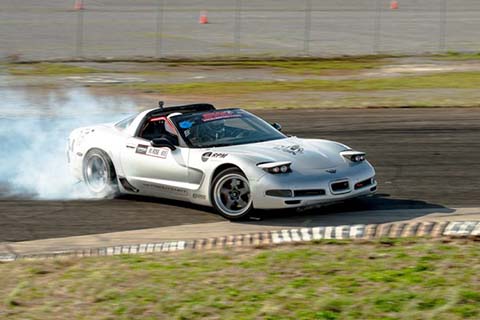 s3mag.com
The C5 Corvette comes with a Limited Slip Differential! Not too many old guys have a need for an LSD like the young guys do, so a drift car it is prone to be. The front-engine rear-wheel-drive setup is a great jumping-off point, but more importantly is the fact that it can fit smaller, cheaper tires for practice.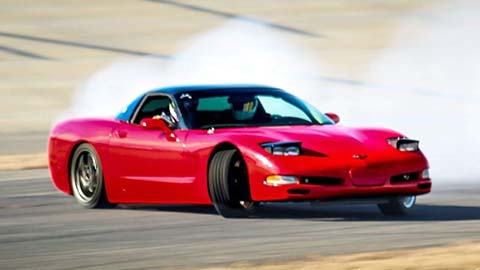 youtube.com
The LS1, as mentioned next, is the perfect engine for horsepower and since it does come in a manual it's ready to ride! A point that lends to all other points here is that it's also cheaper to repair and easier to find parts for. Many of the Corvettes bits come from other Chevys, and all of them already exist in the U.S. With 248,000 sold, you would be hard-pressed to ever run out of cheap parts or donor cars.
7 LS1 Engine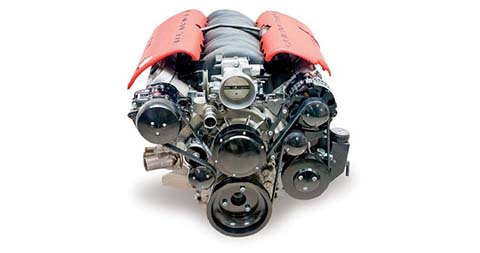 Via On All Cylinders
The LS1 engine is one of the greatest legends in motor history. The LS1 debuted in the Corvette before making a name for itself as an affordable performance V8. The LS1 is by far the most swapped engine for drifting, racing, and performance swaps. It did so well that GM saw fit to put it in the Camaro and Trans Am down the road. The 345 horsepower beast makes 350 lb-feet of torque in the Corvette and sucks in an impressive displacement of 5.7 liters.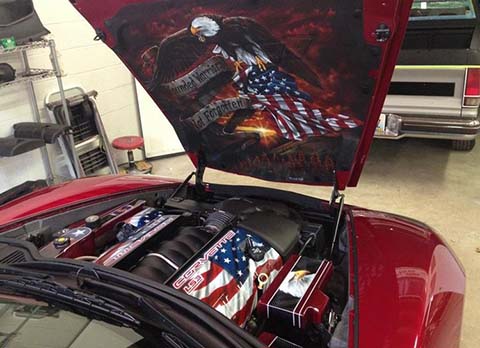 via corvetteforum.com
The V8 engine was the last in the line of small block engines, so it could fit the majority of the engine mass behind the front wheels almost enough to be considered a front-mid-engine like the Honda S2000.
6 Pop-Up Headlights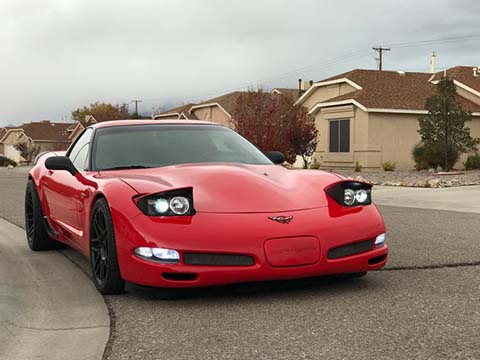 Older generations see pop-up headlights as a feature that dates a car. Younger people see it as a feature period. Many of their heroes like the Ferrari F40, Acura NSX, and Lamborghini Countach came with pop-ups, and who can ignore the selling point of Miata's; how you can make their headlights open alternately in a cute winking expression?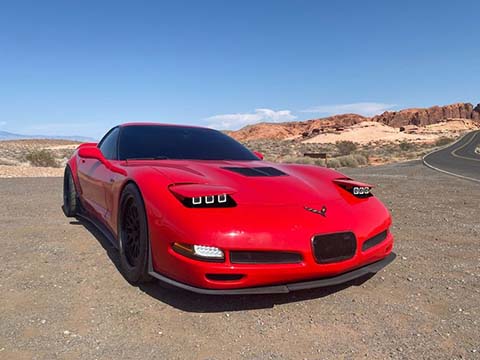 knightdrivetv.com
Pop-ups on a Corvette make the Gen Z and Millennials feel like their on one of their favorite TV shows, and it's their VIP pass into the generally Japanese-dominated car cultures. The aftermarket being as great at is it allows for cool LED pop-ups that just look tastefully like a Bugatti (pictured) by Knight Drive!
5 Excellent JDM Alternative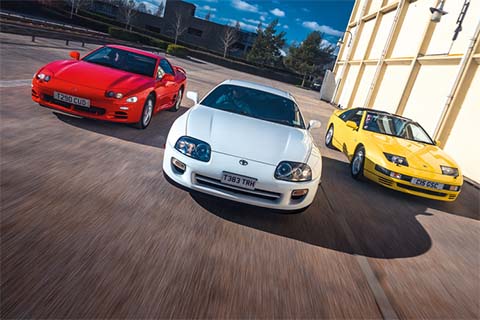 Japanese Domestic Market (JDM) cars are a focus of the majority of Millennials and Gen Z. Shows like Initial D and Fast and Furious have really cemented an interest in right-hand drives and four-wheel drifts. Some such cars that have been put on a pedestal are now overvalued and some, like the Nissan Silvia, can't stand up to abuse.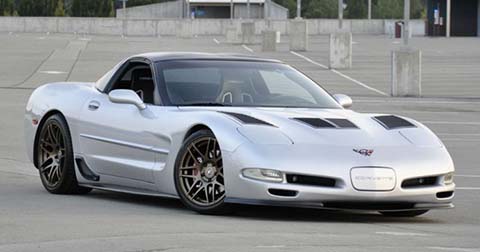 via Corvette Forums
The C5 has a basic and hard-to-hate 90s look that seems to get better the further we get from its debut, and the uninitiated may easily mistake a debadged C5 for any Japanese car since most of the sporty American cars were Mustangs and Camaros. While we're at it, joining our vaping peers in the Subaru lineup in the Smith's parking lot, let's see what one of them fancy body kits looks like (image above).
4 It Can Look Very Modern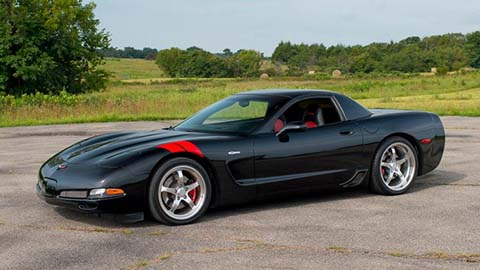 Courtesy Mecum Auctions
Yes, it's a little bubble-ish, as was the style at the time, but Corvette managed to keep some cool lines and edges that would ensure the design aged well. A wing or spoiler is such a beautiful and natural upgrade that it's hard to ignore. Full-on-body kits run cheaper for these cars than most aforementioned JDMs. A pair of BBS rims and it can't sneak into any JDM bar.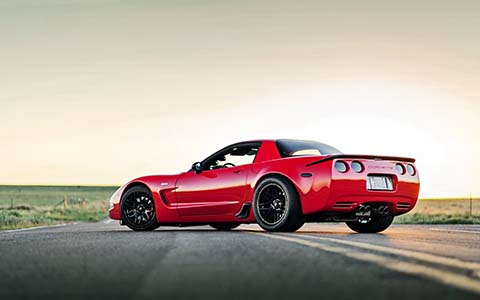 via getwallpapers.com
We won't jump the gun and say that style is coming back around to what corvette made, but it isn't straying too far except for adding more folds in the body and more points and edges that will most likely break or look cheap sooner than later. Just in case you're still skeptical, just consider what a modern paint job does to the appearance. We would love to see a set of red, white, and blue ones to mimic the '69 Stingrays that the Astronauts got!
3 Aftermarket Support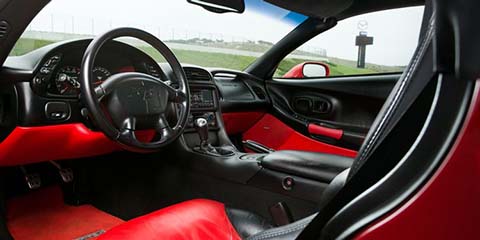 favcars.com
When you buy a Corvette you buy a family. There is no denying that a lot of middle-aged men own Corvettes, but as a greenie coming in with a C5, that's a huge bonus! These are men who get bored easily, have disposable income, and know how to use Facebook and Craigslist passably. There are also guys who spend hours on forums, have years of mechanic experience under their belts, and have owned hundreds of cars!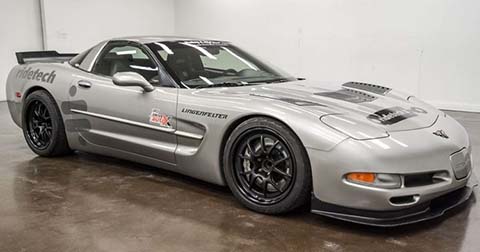 Getting parts for a car that is one of 200,000+ is easy, especially since GM tends to use similar parts across the board. In fact, GM has changed so little in 30 years that you could practically build your car with all-new parts you can find in town today! As a bonus, plenty of these is wrecked. Let's be honest again, they're not known for safety or staying on the road. That just means scrapyard parts aren't hard to come by, or even a full-on donor car!
2 345 Horsepower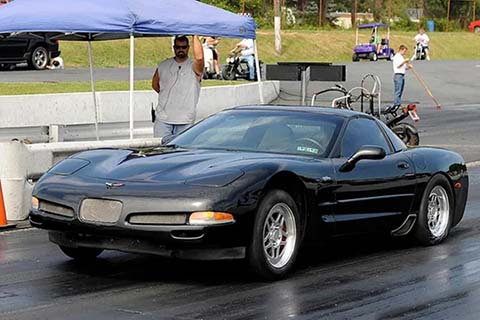 youtube.com
At just about $30 per horsepower, the Corvette is one of the cheapest cars per horsepower you can get, and having so much power means things like burnouts, fast 0-60 times, and respect aren't far away. To be able to buy that kind of power, stock, on cars that are mostly well taken care of and with low miles is just golden!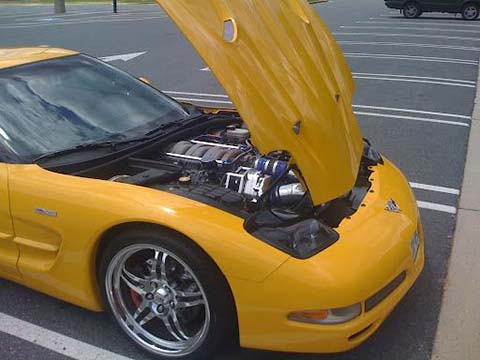 googleusercontent.com
Off the production line, the 'Vette could go 0-60 in a very respectable 4.5 seconds. Even in the four-speed automatic, it can reach a top speed of 171 miles per hour, enough to feel very very scared! Wich is another plus... fewer and fewer young people know how to drive a manual.
1 It Can Handle Modifications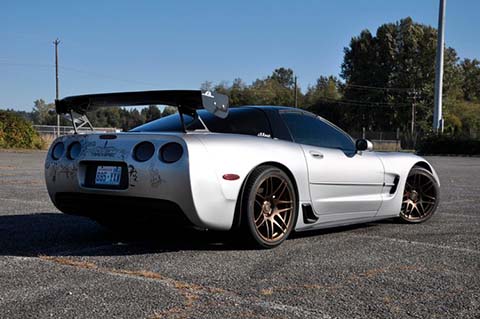 This is a great final point to tie it all together. We mentioned the aftermarket support including an abundance of Chevy parts like bolt-on mods for the LS1 engine. We also mentioned that the legendary LS1 with its high endurance and affordable power output. There's not much to say except that people can and have modified the living crap out of their Corvettes and they still run amazing! For example...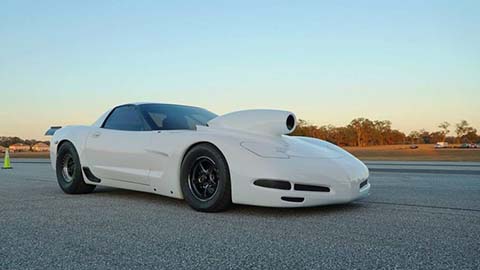 youtube.com
This C5 Corvette became the fastest RWD in CIS. One C5 by Lingenfelter's Performance makes 1,100 horsepower with a twin-turbo on the LS1 engine! A C5 we wrote about did 227 miles per hour with zero aerodynamics mods! Not even a lip spoiler! I don't know about you, but a car that can hold its beans like this cannot be confined to the category of a "mid-life crisis car." Perhaps all the 12-year-olds will soon be putting up posters of the C5 instead of the Supra.