Here's What the 1957 Chevrolet Corvette Costs Now
General Motors' sports car icon does not go for cheap. We look at the price of buying a 1957 Corvette in the 21st century.
By Zach Hales on February 18, 2022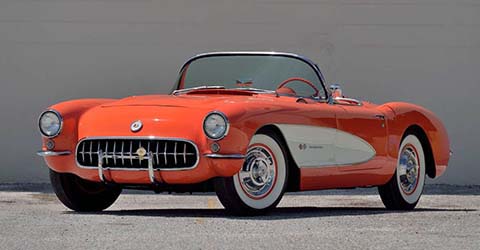 The Chevrolet Corvette has always been iconic. From where it started to where it now is whole different kind of beast, but that does not mean that it has any lower level of clout. It has always been in high demand and with the new C8 Corvette Z06 recently being announced, demand for this performance vehicle has gone through the roof. But even with high demand, the Corvette has always been the poor man's Ferrari. This is not because anything about this car feels cheap, but rather because Chevrolet has always made the Corvette a major value proposition since it the power to price ratio has always been great.
Although the Corvette may start out relatively cheap, that doesn't necessarily mean that they stay cheap. Today we see most dealer putting outrageous markups on Corvettes and classic models that are in pristine condition demand high prices. The 1957 Corvette falls into this latter category. As one of the most notable and memorable American cars, Corvettes from this model year don't come cheap. But with that price come the pride of owning a piece of some of the best engineering to ever come out of the United States.
Here is what a 1957 Chevrolet Corvette will cost you today.
Price And Features Of The 1957 Chevrolet Corvette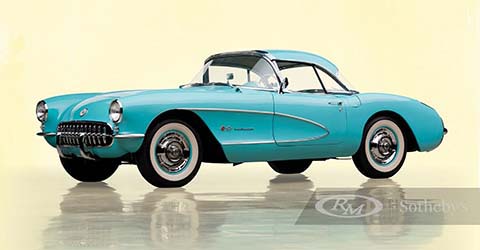 The 1957 Corvette was part of the first generation that ran from 1953 to 1962. This body style started it all for Chevrolet and put it on the map for being able to make something that can put out some serious power. This term is obviously relative as the 1957 Corvette's 4.6-liter V8 was rated at 283-hp. This was a large feat given that most other mainstream vehicles were still at or under 100-hp at the time. In 1957 Chevrolet was proud of and advertised that the V8 found in the Corvette was the first engine to be rates at 1 horsepower per cubic inch of the engine. Heavy-duty brakes and suspension as well as a four-speed manual transmission were new features for the 1957 Corvette.
Today we see prices for the 1957 Corvette well above its $3,176 original MSRP. Most examples for sale today hover at or above $100,000. The higher end of the Corvettes that you will find for sale today are at $130,000 while you can find some on the lower end at about $80,000.
As it goes with most classic vehicles, the more original the vehicle is, the higher its price is. The 1957 Corvettes that are obviously less original are the ones that tend to be the ones that are lower priced. Surprisingly most Corvettes that can be found for sale today from this model year are all relatively low mileage at about 60,000 miles on the high end.
Looking at auction sites like Bring A Trailer will show you that some examples of the 1957 Corvette went for prices in the $40,000 range. Given that the car market has been so volatile in recent months, prices for Corvettes like these seem to have taken a significant price hike to where it is now.
What The Cost Of A 1957 Corvette Could Buy In A New Car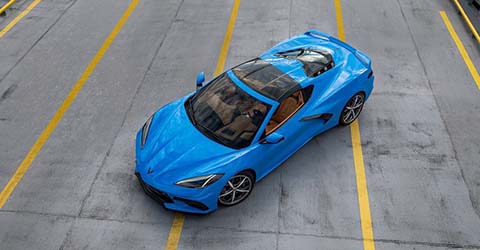 With the price of a lot of 1957 Corvettes being north of $100,000, you could question if it is best spent on that, or the equivalent amount of money spent on a newer but equally exciting car. Granted most people have preferences from the get-go whether or not they want a new car or a classic one. Nevertheless, it is interesting to compare what else 1957 Corvette money can buy you.
The most likely comparison is to a brand new C8 Corvette. With the C8 Stingray having a starting price of only a hair above $60,000, you could have two brand-new Stingrays for the price of one of the higher prices 1957 models. Even the highly coveted C8 Z06 only has a starting price of less than $90,000 and gives you almost 400 more horsepower.
In comparison to other new performance vehicles, you could buy another iconic sports car – The Porsche 911 for around the same price. The 2022 Porsche 911 Carrera S has a starting MSRP of $117,000. This price includes 443-hp and a whole lot of luxury.
The 1957 Chevrolet Corvette is an impressive vehicle regardless of whether you prefer classic cars or not. It was one of the first of its kind to blend high performance with a price that was geared towards the masses – despite its price not being as attainable today. For those who value owning a vehicle that is unmistakable for its performance heritage needs to look no further than the 1957 Chevrolet Corvette. With how prices have been going, you will probably have to act fast before the price leaves the $100,000s.