10 Chevrolet Corvettes Already Worth a Fortune
Unique and hard to come by, these classic Chevrolet Corvettes continue to set new benchmarks at auctions.
By Dennis Kariuki on August 10, 2022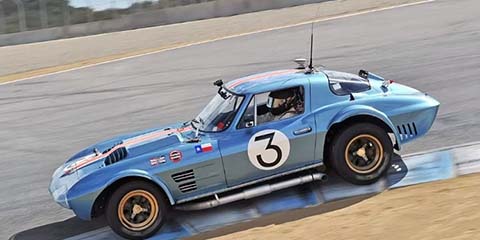 The Chevrolet Corvette is widely considered the finest automobile to have come out of the United States, and vintage examples are highly sought after by collectors. In production since the '50s, the magnificent model has always remained special for being the very first American sports car. Younger car enthusiasts' darling is the mid-engined C8 Corvette, but for those looking for true gems, Chevy undoubtedly produced some of the most tempting and highly sought 'Vettes in the 1960s - America's golden age of performance vehicles. The Chevy model has had its ups and downs over the years, though; G.M. almost gave up on it in the mid-'50s, with sales dwindling, while the malaise-era led to its power figures dropping to an all-time low of only 165 horsepower.
The Chevy Corvette began to regain its glory in the middle of the 1980s and has today become a formidable sports car that can take on the world's best. Still, the rare 1950s and '60s Corvette classics appeal more to collectors on auction halls than any other American car, muscle cars included. But even for the most devoted collectors, obtaining these renowned and iconic American masterpieces is no longer a reasonable option without bottomless pockets. The evidence is these 10 Chevrolet Corvettes, are already worth a fortune.
10/10 1953 Chevrolet Corvette - $304,000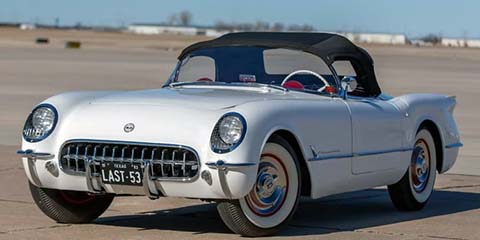 Few Corvettes are as rare as the 1953 C1 Corvette debut model; production totaled just 300 copies. All were made in Polo White and equipped with a 3.9-liter inline-six 'Blue Flame' engine generating 150 horsepower. Given the rarity and the general belief that the first example of anything often keeps value well, today, their prices are pretty steep.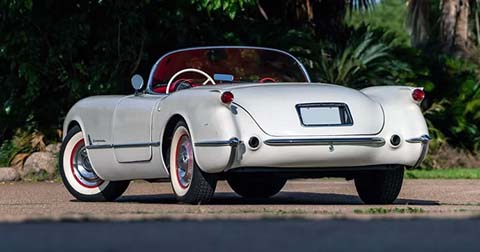 A #1 condition example is valued at $304,000 by Hagerty, a figure often exceeded at auction. Car #003 sold in 2006 for an unbelievable $1.1 million. Also, in 2014, Auction house Barrett-Jackson fetched $660,000 for Car #118 – a largely original convertible with only 9,260 miles on the odometer.
9/10 1971 Chevrolet Corvette ZR2 - $450,000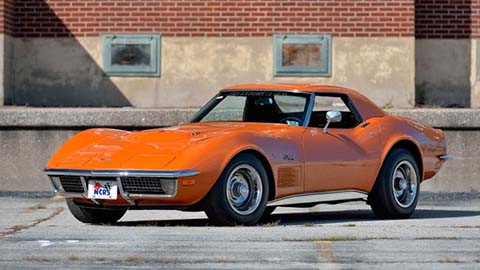 The ZR1 moniker has always been synonymous with the top-performing Corvette in every generation. Meant for the road and the track, it has always slotted above the track-ready Z06. In 1971, Chevrolet debuted the Corvette ZR2 as a successor to the already lesser-known 1970–72 ZR1 Stingray. Only 12 copies of this ultra-high performer were made, with 2 being convertibles.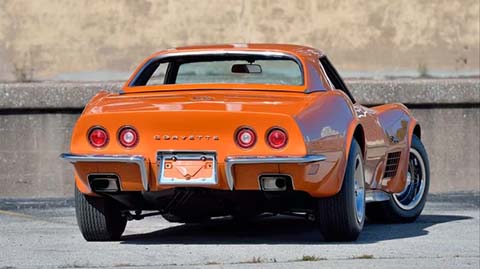 The 1971 ZR2 package only cost $1,747 while bringing the same optional extras as the ZR1 package, albeit for the 454 LS-6 engine. As reported by Hagerty, they carry an estimated value of $350,000–$450,000. In 2019, one of the two convertibles sold for roughly half a million.
8/10 1969 Chevrolet Corvette L88 - $646,000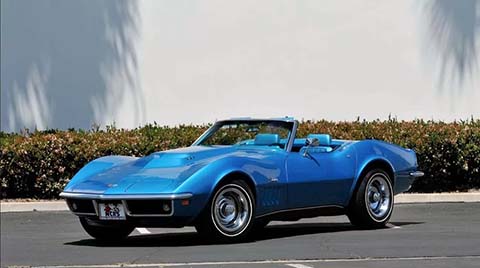 Within the realm of Corvettes, the L88 package Corvette is one of the "holy grails."Only available between 1967 and 1969, the package turned the Corvette into a legend on the track. Chevy only made a limited edition run of 116 unique L88 Corvettes for 1969.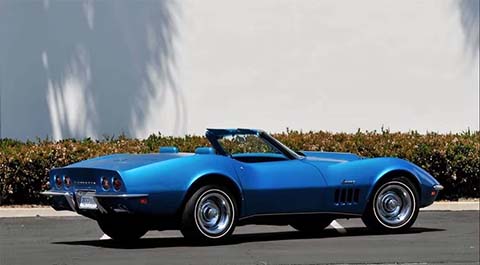 Officially, it had to be rated at 430 hp, but in reality, it jetted nearly 550 horses, allowing it to sprint a quarter-mile in less than 11 seconds. Today owners should expect $646,000 or better at auction (Hagerty).
7/10 1963 Chevrolet Corvette Z06 "Tanker" - $681,000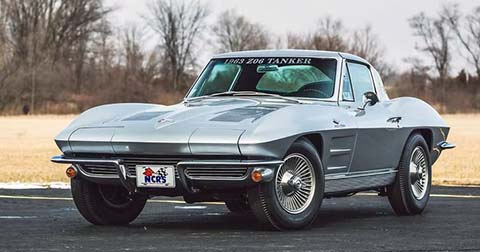 The 1963 Chevy Corvette featured the iconic rear split window. It could be explicitly optioned for on-track competition use with the Big Tank Z06 package, which brought goodies such as a 360-horsepower L84 fuel-injected V8, a 4-speed, close-ratio manual transmission, large anti-sway bars, better brakes, plus heavy-duty shocks, and springs.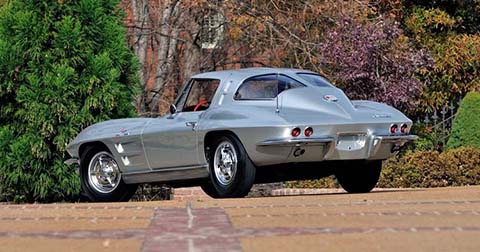 A standout feature of the package was the big 36.5-gallon fiberglass fuel tank that minimized gas fill-ups - a massive advantage in on-track racing. With the Z06 package only available for the coupe body style, only 63 1963 Corvette Z06 Big Tank Split Window Coupes were made. According to Hagerty, a Concours condition example is worth $681,000.
6/10 1967 Chevrolet Corvette L89 - $1 Million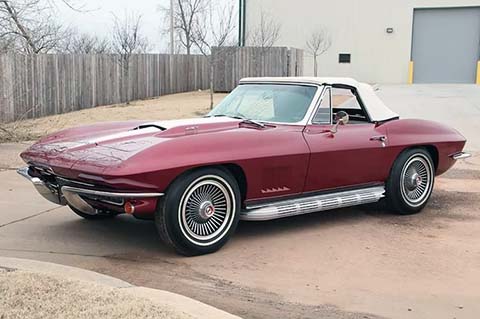 The 1967 L89 Corvette is not a car you see every day, even on the auction block. The additional optional package for the C2 Corvette model was only available in the last year of the short-lived 2nd generation. The total number of copies sold with the L89 package was only 16, and their value today is estimated to be $1 million.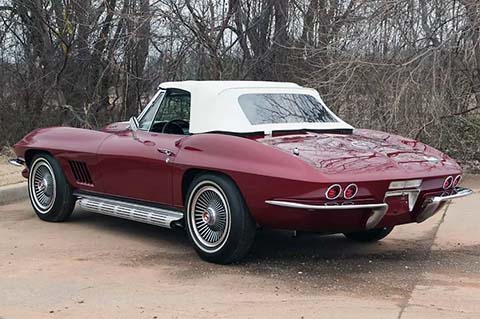 What exactly made the L89 option special? Larger exhaust valves increased the L71 V8's power by 25hp to 475hp, while the L89 package's aluminum heads reduced curb weight by 75 pounds (34 kg) up front, with the L71 mill becoming lighter than the even Chevy's cast-iron 327. Both improvements essentially transformed the base Corvette into a lightweight racing machine.
5/10 1963 Chevrolet Corvette Pininfarina Rondine Edition Concept - $1.6 Million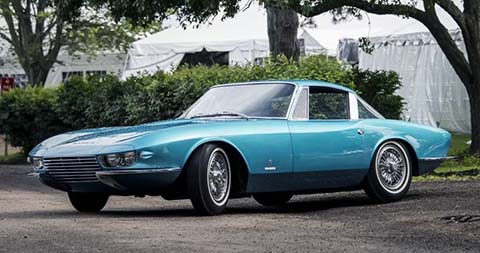 The Rondine Corvette concept by Italian design firm Pininfarina, commissioned by Chevrolet, made its debut at the 1963 Paris motor show. Afterward, it resided in the Pininfarina Museum until 2008, when it got offered for the first time and most likely last time for sale, fetching a staggering $1.6 million.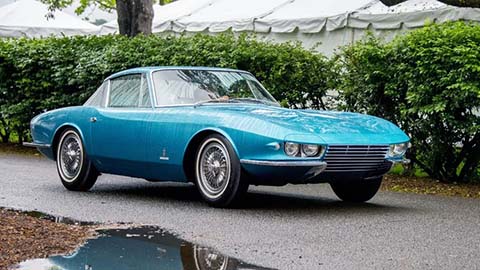 It was designed for maximum simplicity and functionality. Featuring prominent Pininfarina design elements from the time, it remained reasonably easy to identify as a Corvette. The unique body was based on a 1963 C2 chassis Sting Ray, made to be lighter and more aerodynamic-looking. The Rondine concept has a 327cid/360hp V8 coupled with a 4-speed transmission and power brakes.
4/10 1969 Chevrolet Corvette ZL1 - $2 Million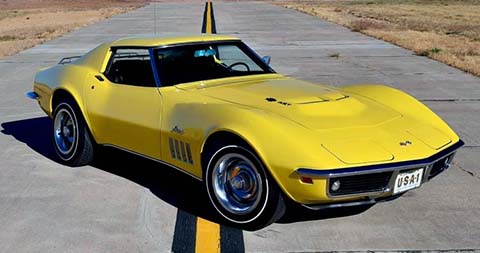 Only two people checked the box on the 1969 ZL1 order sheet, making it the rarest production Corvette ever. And there's good reason; it was crazy expensive. The ZL1 option, replacing the L88 big-block V8, added an extra $6,000 on top of the C3 Corvette's $4,781 base price. And that's with no air conditioning or radio included being a track-only machine.
Not that buyers could listen to the radio anyway, with the ZL1's all-aluminum 427-cubic-inch (7.0-liter) engine throwing down 430 hp with a bowel-shaking roar. But those were only on paper figures; dyno tests showed it capable of making 585 hp. Practically a unicorn among collectible Corvettes, it has an estimated value of $2 million.
3/10 1969 Chevrolet Corvette L88 Convertible Rebel Race Car - $2.86 Million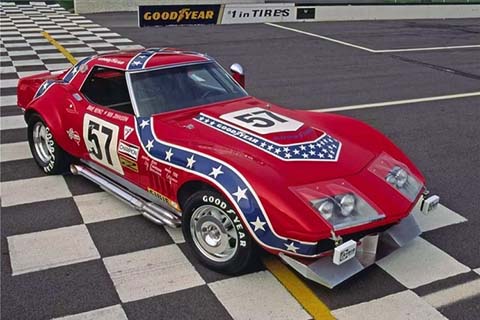 Among racing Corvettes, this is one of the most popular and acclaimed racers. In its prime, it swept the GT class victories at the Daytona and Sebring races (same year) and clinched an IMSA championship. The feats are even more impressive considering unofficial, self-funded amateurs ran it with no factory backing or major sponsorship.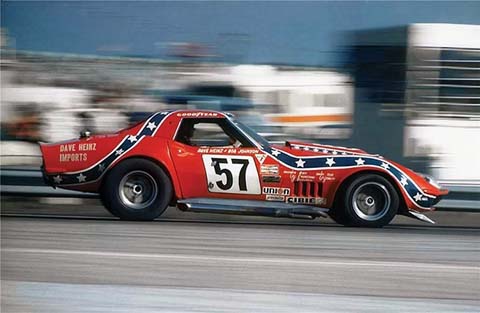 The amateur Florida racing team's livery is not to many people's political taste, but it was a jab at a rival Corvette racing squad whose car also featured a Stars and Stripes-themed design. In 2014, it fetched an insane $2.86 million at auction through Barrett-Jackson, thanks to its famous racing status.
2/10 1967 Chevrolet Corvette L88 - $3.25 million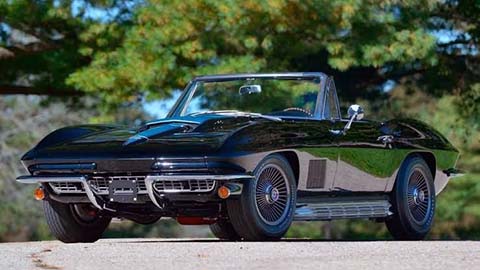 The 1967 Corvette L88 package model has higher collectability than the other L88 package years because it was the last model of the legendary C2 with a more attractive body style. It came with the most potent engine for the 1967 model year, producing 560 hp using 103-octane racing fuel. Proof of its performance priorities was the exclusion of radio and air conditioning equipment.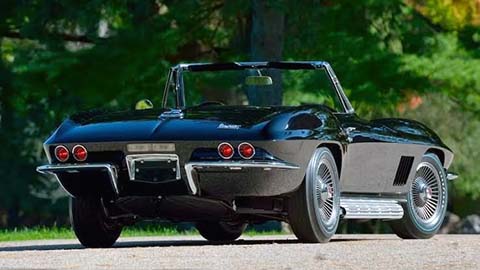 According to records, it's the rarest L88, with only 20 ever produced. They weren't even advertised. Hagerty Price Guide value for a 1967 Chevy Corvette L88 Convertible in #1 condition is a whopping $3.25 million – a figure surpassed by an example that sold for $3.85 million.
1/10 1963 Chevrolet Corvette Grand Sport - $6-8 Million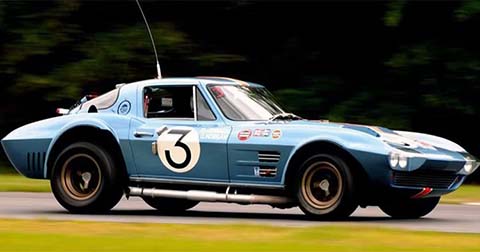 The 1963 Chevrolet Corvette, codenamed "Project Lightweight," was the first model to bear the "Grand Sport" appellation. Its main intent was to beat the legendary Shelby Cobra and represent the US in international racing competitions. While initially, 125 units were to be constructed for racing homologation, only 5 were made in secret as GM became stricter with its factory-backed racing ban.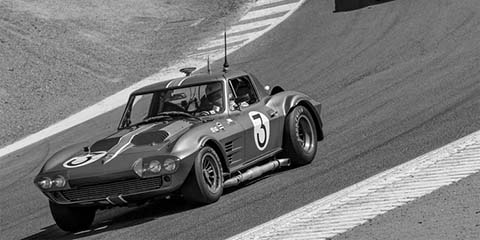 They are ranked as the most valuable of all Corvettes made, with an estimated value of $6 to $8 million. The '63 Grand Sport was powered by an aluminum-made 377-cubic-inch V8, mainly chosen for weight saving. Engineered to the nth degree, its output of 550 hp surpassed that of most big blocks from the era.