10 Corvettes that Will Soon be Worth a Fortune
Even though these Corvettes are attainable now, their prices are rising and will go through the roof in the next decade.
By Dennis Kariuki on August 19, 2022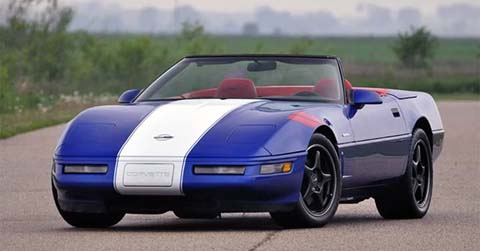 The Chevrolet Corvette has been winning the admiration and respect of American automobile enthusiasts for over half a century – thanks to having impressive power and performance in a distinctive and charming style body. It's not even a surprise the C8 Corvette was named Hotcars' best American sports car of the year. This Chevrolet model stands out in today's market as the world's longest-running continually built passenger car. While Classic Corvettes are highly-sought, especially the original special edition cars, most are now "unattainable" due to their exorbitant auction prices that typically exceed $400,000. But with so many cars made in its storied history, there is a Corvette for nearly every collector's taste and budget.
Also, collectors are in luck because Chevrolet has been recycling special Corvette titles like the Z06, ZR1, and Grand Sport, lending the panache of past success to newer versions. More valuable than the standard production Corvettes and considered future classics, these newer versions can still be purchased for "reasonable" prices. However, expect that obtaining them in the not-too-distant future will require some serious coin due to the increased attention they are receiving. For the dedicated collectors, we list these 10 Corvettes that will soon be quite valuable.
10/10 1955 Chevrolet Corvette C1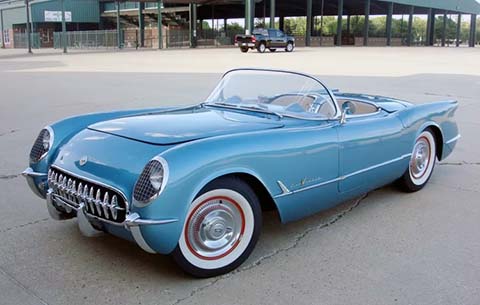 Not until 1955, when Chevy switched from a straight-six to a V8 engine (optional), did the Chevrolet Corvette emerge as a real contender in the sports car market. The "V" in the 1955's "Corvette" front fender logo signaled a 265 cubic-inch small-block V8 underneath the hood.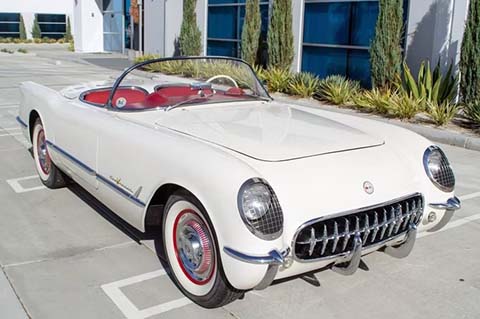 Cranking out 195 horsepower and a punchy 260 lb-ft of torque, the '55 Corvette could go from 0-60 mph in 8.7 seconds (respectable performance for the day). It's available for $40,000 today (Hagerty) – a bargain for a 700-unit-only classic. With no body revisions since '53, this is the first 1950s model worth collecting, aside from the debut model.
9/10 1957 Chevrolet Corvette "Fuelie"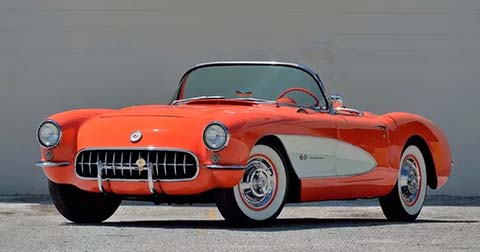 Although 1957 Corvettes were essentially unchanged (from the radically redesigned 1956 model), they're special for the significant changes under the hood. The small-block V8 had grown from 265 to 283 cubic inches, and for the first time, the Corvette was using fuel injection – an expensive and bleeding edge invention in the 1950s. Only 714 of 1957 Corvettes (6339 units) had it installed.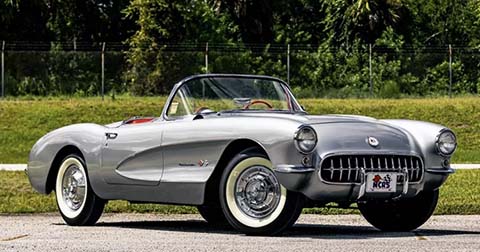 There were two "Fuelie" variants; the base model made 250 horsepower, while the top-of-the-line "Fuelie" generated 290 hp. They marked the first time an American engine produced 1 hp/cubic inch of displacement and never miss among wise investment lists for collectors. Their values have been steadily increasing over the past decade, now fetching well over $130,000.
8/10 1962 Chevrolet Corvette 327/360 "Fuelie"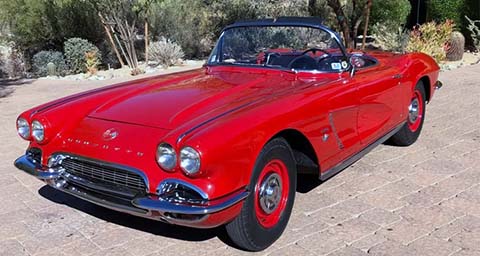 For the 1962 model year, Corvettes powered by the 327 or 360 "Fuelie" engines are more valuable than the standard production models. Their 5.3-liter and 5.9-liter displacement motors again gave buyers a fuel-injection option, turning the charming sports car into a serious performance machine capable of making up to 360 hp.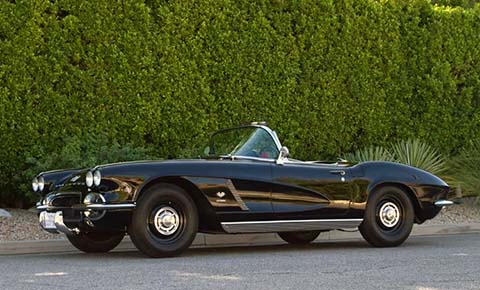 The best examples of these classics from the 1960s are selling for anywhere from 120,000 to 175,000 dollars, indicating that they will soon be "unobtainable".
7/10 1996 Grand Sport Convertible (LT4)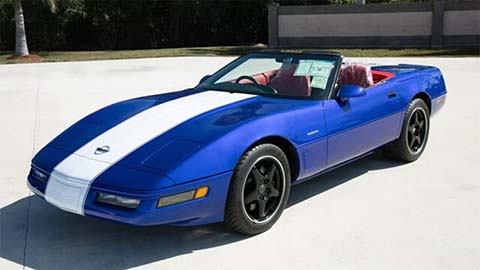 The 1996 C4 GS was a send-off for the C4 Corvette named after the original Grand Sport (GS) from 1963. It had an LT4 engine, a high-performance version of the LT1 engine from the time that produced an additional 30 horses for a total of 330 hp. Only available in Admiral Blue with an Arctic White center stripe, the 1996 Grand Sport limited run included 190 cars.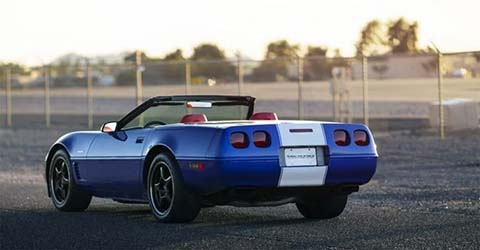 With the GS moniker only used 4 times (so far) in the Corvette's history, these special models have been finding their way into collector's radars. With even CNN Money listing them among the top 10 most valuable Corvettes today, expect further appreciation.
6/10 1995 Guldstrand GS90 Corvette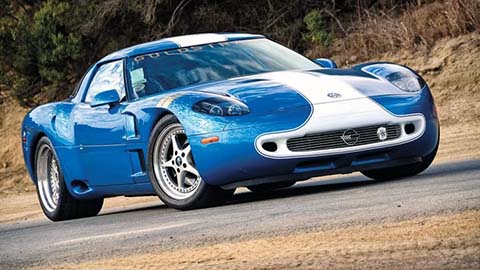 In the 1980s, after retiring, famed GT-class racer Dick Guldstrand got into the business of selling customized Corvettes. For him, the debut of the fastest and best-handling Vette ever by then, the C4 ZR1, was a chance to re-imagine one of his favorite Corvettes, the Grand Sport from the 1960s.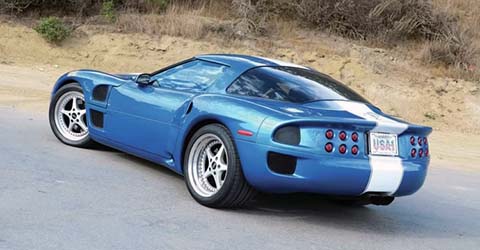 Guldstrand and his team built only six Guldstrand GS90 Corvettes out of a planned 100-to-150-car run. Inspired by the original Grand Sport aerodynamic body. these rare and mostly unheard-of ZR1s are considered the ultimate C4s by many collectors.
5/10 2003 Corvette 50th Anniversary Pace Car Convertible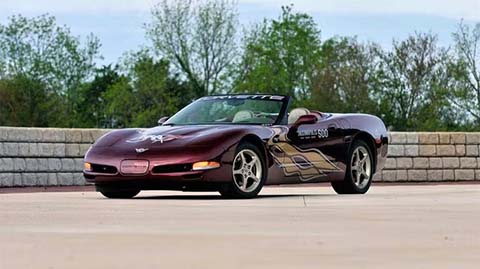 Automakers never pass up the chance to have their vehicle serve as the official pace car for the Indy 500; it's a lovely marketing opportunity. The Corvette has paced the 500 more times than any other automobile, with Chevy selling a special limited production replica of the official pace car to the public.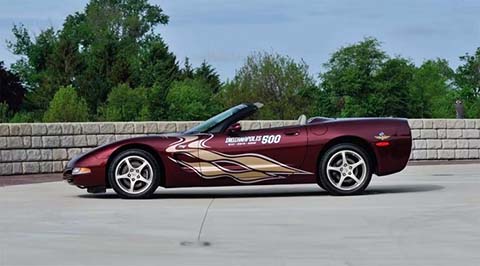 But Chevy did not officially sell a pace car replica in 2002–03. However, for an additional $500, customers could purchase a decal kit that transformed their 50th Anniversary Vette into a tribute to the Pace car. Today, collectors will pay a premium for a Corvette with those decals over the standard car.
4/10 2001-'04 Chevrolet Corvette Z06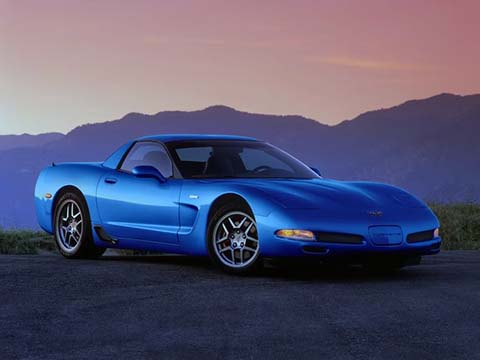 The Z06 Vette has always stood out for being a staircase higher in performance and price over the standard "Vette. One of the top-performing American cars of the early 2000s, it could humiliate several European exotics that cost even more. It also was a knockout punch for its archrival, the Dodge Viper, by being both quicker and cheaper.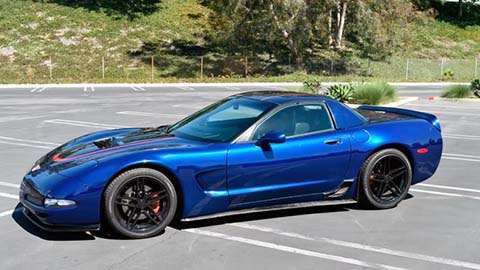 When the C6 came along, it lost its novelty and started to devalue. But it has never lost its performance credentials. Providing excellent value for money today, 2001- '04 Corvette Z06s are a tad more expensive as the secret has spread. Examples with little mileage that haven't been modified have a promising future as collectibles.
3/10 2013 Corvette ZR1 60th Anniversary Coupe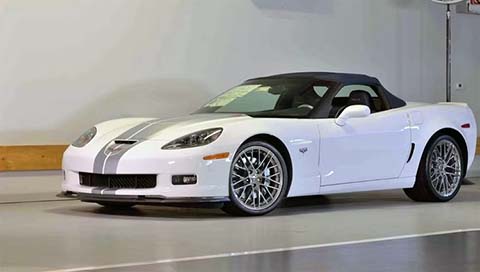 The 2013 Corvette ZR1 60th Anniversary Coupe, a different kettle of fish in terms of both power and performance in the Corvette lineup, is a gem among all the special edition Corvettes created over the C6's lifetime. Aside from having a 638-hp supercharged ZR1 engine, only 138 ZR1s got the 60th Anniversary Design Package.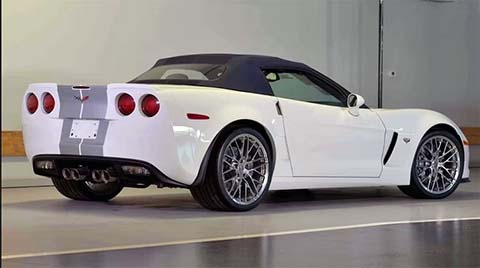 The car featured Arctic White paint with silver stripes over Twilight Blue leather interior with suede accents. In terms of collectability, it is superior even to the more venerable Grand Sport, and it is anticipated that future values will be quite high.
2/10 Baldwin-Motion Phase III GT Corvettes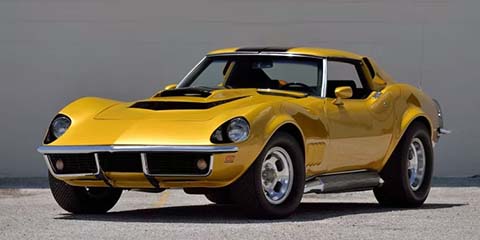 The pinnacle of tuner Stingrays in the '60s, the Baldwin-Motion Phase III GT Corvettes were built by Motion Performance (Baldwin, New York) between 1968 – 1972. These mean high-powered performance street/strip Stingrays were only available via the Baldwin Chevrolet dealership on Long Island.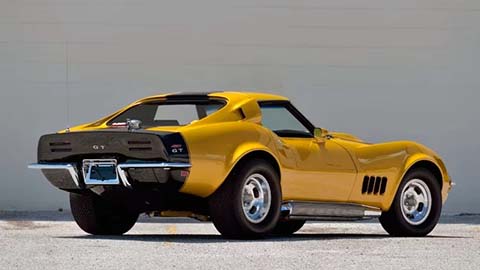 Only 10 Baldwin-Motion Phase II GT Corvettes were built – each completely one-of-a-kind. Even fewer exist today. They are the wildest of the big-block era's dual-purpose two-seater sports cars by a tuning house. While Baldwin-Motion doesn't have the cachet of Shelby or Roush Performance, well-informed collectors among the Chevy brigade recognize the collectability of these models, which has seen values rise to $200,000.
1/10 1971 Chevy Corvette ZR1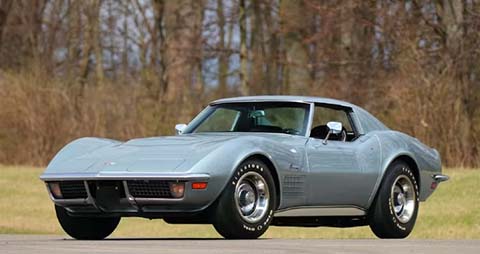 This 1971 Corvette ZR1 with the LT-1 engine and the $1,221 special ZR1 package option was essentially designed from the ground up for competition racing. It didn't even have features like air conditioning, a rear window defogger, electric windows, power steering, wheel coverings, or a radio, staying true to its intended use.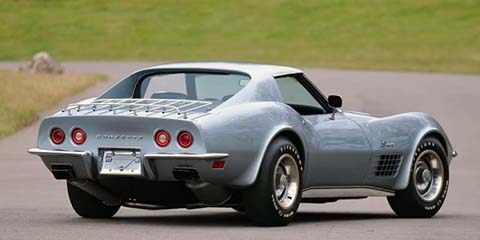 Only 8 got sold, the lowest for a ZR1, and their value is expected to more than double in the next few years as they rarely change hands. Any serious collector should have a big bankroll ready if or when one becomes available.