This is Why the 1963 Chevrolet Corvette Stingray is so Desirable to Collectors
We take a closer look at the classic Chevy Corvette Stingray sports car and look at the reasons this particular model is increasing in value.
By Adina Achim on September 14, 2022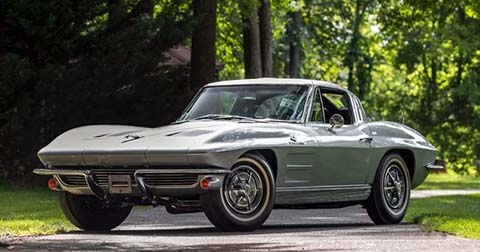 Buyers that invest in classical and antique cars wonder what makes certain vehicles an excellent investment and how to know which car will become a timeless collector's automobile. While some believe rarity boosts the price of a car, that is not necessarily true and some rare vehicles have flopped, while others that were mass-produced and had huge market success became collectors' cars. Take, for example, the 1963 Chevrolet Corvette Stingray. There were 21,513 units built from the 1963 model. This represents a 50 percent growth from the 1962 model. Basically, this wasn't a rare car and yet, it became a highly sought after collectors' vehicle.
American consumers see the 1963 Chevrolet Corvette Stingray as one of the most legendary American sports cars. Unsurprisingly, movie executives and producers decided to feature the car even in Internal Affairs. To be fair, it's difficult to establish who was the real protagonist in the movie, Richard Gere, Andy Garcia or the 1963 Corvette Stingray. In addition, the Chevy appeared in Viva Las Vegas, so what makes the 1963 Chevrolet Corvette Stingray so desirable to collectors?
The 1963 Chevrolet Corvette Stingray Had An Impressive Drivetrain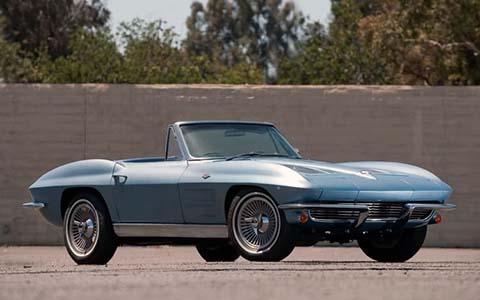 The standard 1963 model had a 5.4-liter V8 engine under the hood that generated 250 horsepower. Additional engine options could generate 300 horsepower, 340 horsepower, and 360 horsepower. The Rochester fuel-injected engine, which generated 360 horsepower, was the most potent one. As for transmission, Chevrolet paired the engine with a four-speed manual transmission.
In 1963, Chevy introduced their special equipment package, the Z06. The American automaker designed the package for the performance oriented gearheads, who wanted to drive something like a race car, not a mainstream road vehicle. In fact, this helped Corvette participate in the 24 Hours Le Mans endurance race. Alfin power brakes with sintered metallic brake linings, a heavy-duty front stabilizer bar, more powerful shock absorbers, significantly stiffer springs, a twin master cylinder, and a 36.5-gallon fuel tank were all included in the package, according to HotCars contributor Dave D'Alcamo. It's worth noting that the standard tank had 20 gallons back then, so this one was gigantic.
This Sports Car Had Unique Selling Points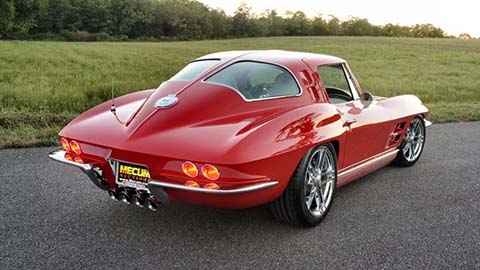 The second-generation Corvette, also dubbed the C2, featured the split window rear design that gave the vehicle a very comic book villain look. This one-year only design element became so popular that consumers tried to copy the look and convert their own cars into vehicles with split-windows, just to get the iconic styling. Unfortunately, many of the existing 1963 Chevrolet Corvette Stingray cars don't have the split-window anymore. This happened because Chevy sold replacement single-piece windows. Evidently, the owners who replaced the windows on their Stingray saw the value of their cars depreciate.
Another unique feature is the factory air conditioning. Today, it is difficult to imagine that there was a time when air con was not standard in all cars. Back in 1963, Chevy equipped only 278 Corvette Stingrays with factory air conditioning, according to Medium. Other cool extras included AM/FM radio, power windows, elegant leather upholstery and power brakes. Buyers could also select between eight color options. Today, it is clear why American shoppers were so enamored with the Corvette Stingray because it was a very attractive, high-performance sports automobile.
Customers Could Select Between Different Options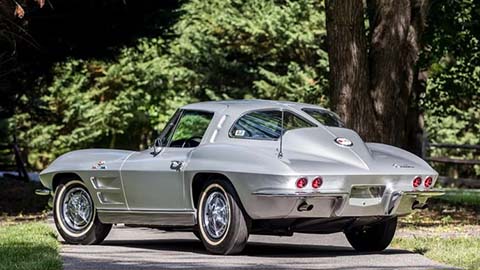 If buyers love something, that is options. Chevy understood this rule too well and offered the 1963 Corvette Stingray as a coupe and as a convertible. Interestingly enough, half of the vehicles built were convertibles (10,919 convertible units versus 10,594 coupes). This kicked off the golden age of convertibles, as everyone wanted to have one of these iconic cars.
By now, you've probably figured that this Corvette won't come cheap. But it's not just the price that will make it impossible to own a 1963 Chevrolet Corvette Stingray, but also scarcity. Owners love these cars and don't want to sell them. To be fair, owners also know they are sitting on a gold mine, so they prefer to play the waiting game and let the value of the cars grow further. Back in 2013, CNN noted that the value of classic cars had increased by 430 percent. Since then, it only continued to grow. Accordingly, keeping your 1963 Chevrolet Corvette Stingray somewhere safe will ensure that one day, your kids get a big paycheck. In the meantime, those that have an interest in this car should prepare to spend on average between $72,000 and $192,000, according to Hagerty.