This 1994 Corvette Still Running Strong after 429,000 Miles: Readers' Rides
By Jonathan Lopez on April 16, 2023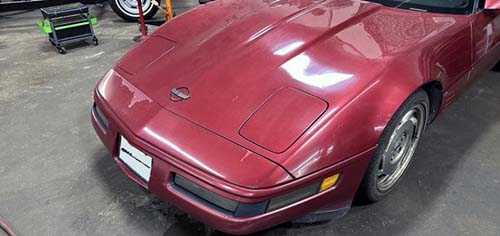 It's too often that something that could be serviced for continued use gets tossed in favor of something totally new. That definitely applies to the car world, where the latest and greatest often gets shoved to the front, while everything else is shipped off to the junkyard. Luckily, not everyone has that sort of mentality, including the owner of this 1994 Chevy Corvette. As it turns out, this C4 Corvette is still running strong after an astounding 429,000 miles, as featured here in a segment we like to call GM Authority Readers' Rides.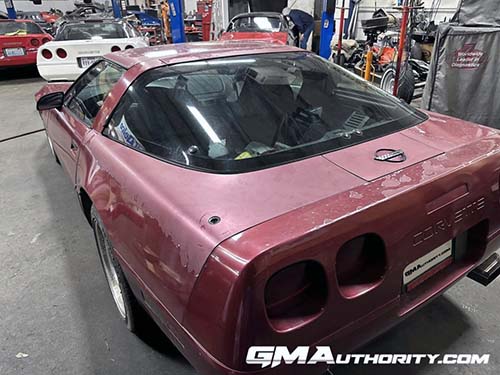 This C4 Chevy Corvette was sent to us from GM Authority reader Dan T., who serves as President at Corvettes of Auburn in Auburn, Washington. According to Dan, this C4 Corvette belongs to Corvettes of Auburn customer Carol F., who has been bringing her sports car to the shop for service for the last two decades.
Dan and Corvettes of Auburn have attended National Corvette Restores Society (NCRS) events, as well as Bloomington Gold events, so suffice to say, they've seen some pretty sweet rides in their time. Still, there's something to be said about a C4 daily driver on its way to half a million miles on the clock.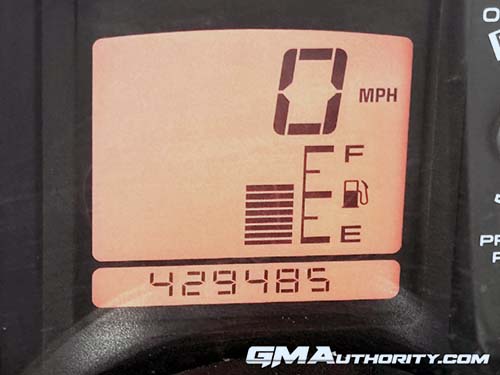 According to Dan, Carol drives her 1994 Corvette every day, covering roughly 40 miles each way to work and back home again, and critically, the car is still equipped with its original LT1 V8 engine and automatic transmission. The engine has had about seven OPTI sparks, and many, many oil changes. The transmission has been rebuilt three times. As evidenced by the photos the paint is peeling a little bit, but remains original.
While not exactly in concours condition, we love seeing a Chevy Corvette that's used and enjoyed on a daily basis. While there are certainly faster Corvettes out there, Carol's C4 has a unique story all its own.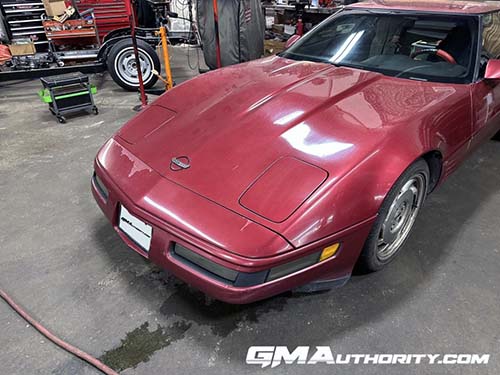 Want to see your ride featured on GM Authority? Send it our way! And remember to subscribe to GM Authority for more Readers' Rides, more Chevy Corvette news, Chevy news, and around-the-clock GM news coverage.
And below is a comment from the owner. A true story, within a story.
Carol F.
Thank You all for the kind replies and encouragement ! The red Beast and I have been together since 2001 (I'm 2nd owner) when I saw it on my favorite car lot Gamblin Motors in Enumclaw, and had just been traded in by somebody who left it in storage much of it's life. Beast only had 19k miles on it at 7 years old and I needed something more comfortable to drive after recent back surgery, that did not involve 6 gears to work through. LoL ! This is the perfect car for my long commutes, playing with on days off and running to Montana and places inbetween on a moments notice. We've trekked through snow, and it handles really good as long as it is under 2 feet to plow through, and the traction controll still works on ice and wet roads. The MOST FUN I ever had was going out and spinning brodies in an icy parking lot alongside the locals and their 4x4s about ten years ago. Pure fun ... .that's what these cars are for. This little car just proves out my dads theory that you can't kill a 350 motor unless you starve it of oil. My Oil gets changed about every 5 to 6 weeks right around the 3,000 mile mark and she gets a tuneup every 50k or 60k depending on how harsh the drives have been with Seattle afternoon commuting traffic. So…411,000 miles divided by an average of 3k between oil changes ... 137 LOF Services, not bad!
BIG Kudos to Dan and the whole gang at Corvettes of Auburn who take excellent care of us and it feels like family when I'm there. For anyone who is curious, I've had her up to 140 mph and that's fast enough for both of us - the nose wants to go up and she don't have wings. When the company I work for comes up with wings for the vettes, we will fly… it's on my bucket list. BTW- I would love to hear from anyone who has 'wrapped' their car for a new look just for fun. I am interested.
I wish everyone awesome rides with their favorite cars, lots of happy miles and happy smiles each and every day. We will let you know when we cross that 500k mark. Stay Safe and go have some fun!
But be sure to read the may uplifting comments.